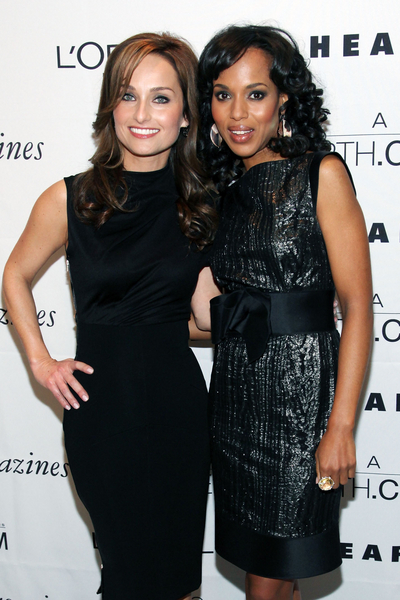 Photo: © John W. Ferguson/Getty Images
Last week, I had the honor of attending the L'Oréal Paris 5th annual Women of Worth awards.
The star-studded event–Kerry Washington, Trisha Yearwood, Viola Davis, Giada De Laurentis and Hoda Kotb were just a few of the celebrity attendees–is held annually to recognize real women who have made a difference in their community through their charitable efforts.
The impressive list of awe-inspiring honorees included Lynn Gaubatz of Fall Church, Virginia who founded AdoptALibrary.org, which encourages book donations around the world; Robin Steele of Eagan, MN, who founded Cheerful Givers to help less fortunate families give birthday presents to their children, Berni Barta of Los Angeles, CA who founded Kid Flicks, an organization that donates new and gently used age-appropriate DVDs to children in hospitals and National Honoree Taryn Davis of Buda, TX who founded The American Widow Project, a non-profit organization that offers support and healing to military widows across the United States.
Each of the honorees was awarded a $5,000 donation for her charity along with a matching $5,000 donation in her name to the Ovarian Cancer Research Fund, L'Oréal Paris' primary philanthropic partner. Davis was awarded an additional $25,000 for The American Widow Project. By the end of the night, there wasn't a dry eye in the house!