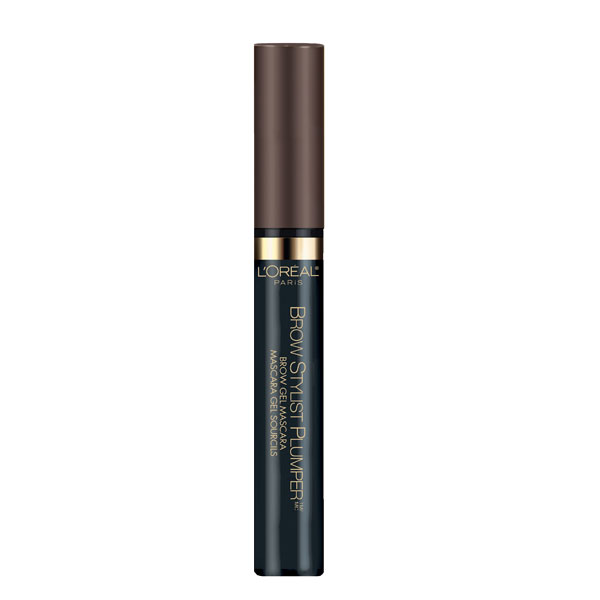 You know how you see the "bestsellers" and "most popular" products in beauty stores, so you of course scoop them up, but then you realize you have no idea how to work them? In "How It Works," we're going to explain to you exactly how to get the best use out of your products, whether they are cult classics or hot off the conveyer belt must-haves. We'll teach you the basics, as well as a few industry expert tips to make sure you're getting the most out of everything you buy.
Filling in, tweezing, threading, sculpting—brows nowadays get a lot of attention. Apart from the general grooming of keeping the tiny strands in a controlled area, we're usually working with product to give the facial feature a more defined appearance. That means we usually grab a hold of a slender brow pen or pencil to draw in individual faux brow strands in places where the hair is lacking, topping it off with another product to keep everything in place and set for the day. But as the brow market is ever-evolving, there's a new tool out there that helps you pump up (or plump up, anyway) what you already have instead of relying on drawing 'em on. L'Oreal's Paris Brow Stylist Plumper looks like a mini mascara wand, but swiping the applicator over your brows will give you a neat, full, and natural look. Read on to find out how this beauty buy works.
MORE: The Tool That Makes Applying Eyeliner Easy
Product Perks:
Its gel formula attaches to individual hairs, plumping up pigment and thickness on your eyebrows. The gel consistency is also long-lasting and won't rub off like a powder or clump during the day.
The product applicator looks like a mascara wand, or the grooming brush end of an eyeliner pencil, allowing you to sweep the product on your brows while giving them a shapely look.
The brush's bristles really only attach to your brow hairs, so you won't have to worry about drawing on TOO many little hairs. The formula is fast-drying, but if you miss and get some on your skin, it can be easily rubbed off.
Multitasking, this product provides color but also sets them in place, like a flexible hairspray with a light holding power.
How It Works:
First, you'll want to figure out what color works best for you (the product comes in three hues, including medium, medium-to-dark, and transparent). Dip the wand in the product formula and lightly brush it over in short strokes from the beginning of your brow to the end. You can do this multiple times to make your brows look bolder and hold a deeper pigment. This will give you a fuller, natural look, but you can enhance it even more with a pencil.

Where to Buy: L'Oreal Paris Brow Stylist Plumper, $7-8, target.com