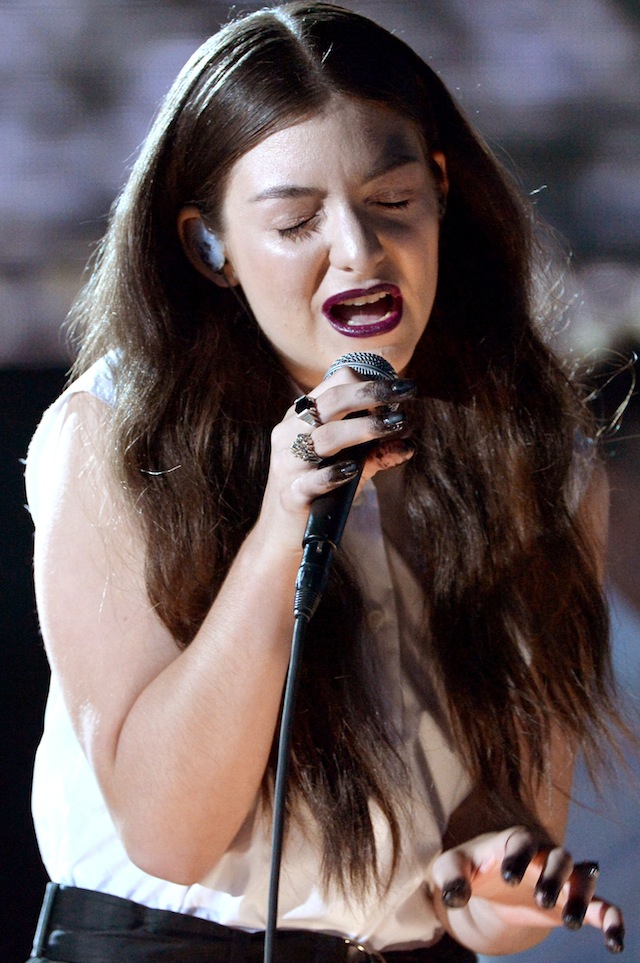 While Beyonce certainly stole the show last night at the 56th Annual Grammy Awards, when Lorde got on stage to sing Royals (since she was also suspiciously absent from the red carpet) no one could stop talking about her nails. Why you ask? Because the young breakout star chose to dip-dye them in what appears to be ink – something that is not quite a "trend" but that is actually a look that has already become a statement, by another well-known woman in the biz.
MORE: Learn How to Get Both of Beyonce's Hairstyles From the Grammys
Rick Owens' wife and muse Michelle Lamy spoke to AnotherMag about her use of Japanese henna – something she has been doing for years. She noted that she thinks people shy away from asking her about the subject because they may think it's a disease. As for if that was really where Lorde saw it and drew inspiration from, we're not sure – but we can bet that it was ink and she didn't just have dirty fingers to go onstage with, considering she completed the look with a black manicure.
This may all suggest that she's changing up her look a bit, considering she chose to blow out her hair too – we're just glad she's sticking with her signature deep purple lip. Let us know in the comments below what you think of this dip-dyed finger business …
Image via Kevin Winter/WireImage