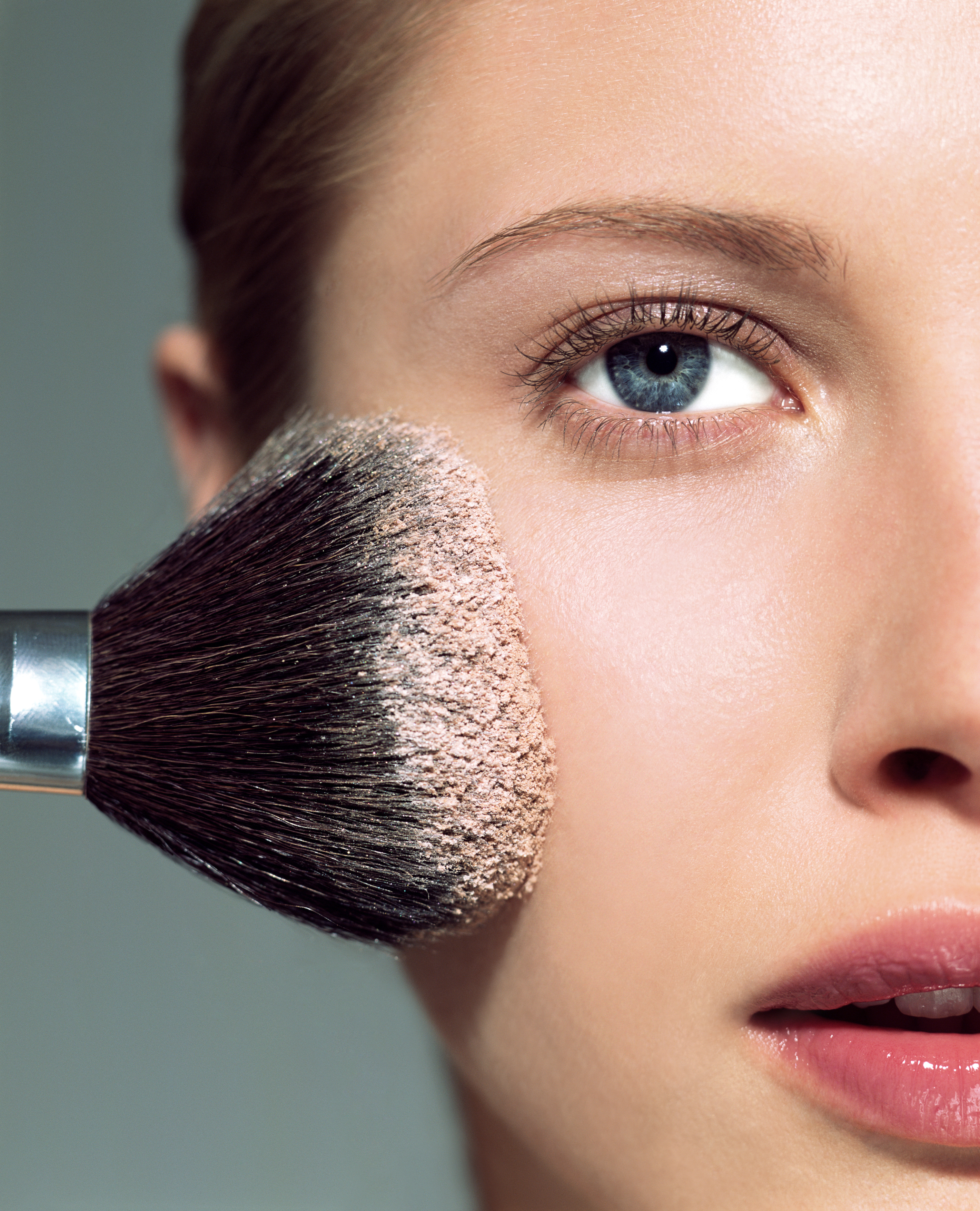 Since we are lucky enough to work with a bevy of experts who drop excellent tips on us without blinking an eye we figured it was due time to share them with the rest of you. With Ask an Expert, we'll be reaching out to some of our favorite pros in the industry with the beauty questions that you send in via social media (with the hashtag #BeautyHelp). So please, send in your critical beauty questions and we'll get them answered for you!
Finding the right makeup to be using on your skin can be a bit of a challenge, considering all of the formulas and consistencies out there. Once you've got the whole liquid or powder foundation question out of the way, the next query is about whether you should be using pressed or loose powder. We're clearly not the only ones asking this question, because this week, our Twitter followers were asking as well. Below, celebrity makeup artist Terri Apanasewicz explain the difference between pressed and loose powder.
MORE: 10 Things No One Ever Tells You About Foundation
Q: @Forever_mandela: #BeautyHelp What's best to use loose or pressed powder?
A: "It really is a personal choice on how it works with your skin and foundation. Pressed powder can be heavier if applied with a sponge, but if used with a brush, you can usually keep it so it doesn't cake up. I love Powder Set from Amazing Cosmetics. It's a pressed powder but it's so fine that I can apply it over and over all day with out it building up, plus it's good on all complexions. Keep in mind that a pressed powder and loose powder are generally the same, the pressed powder just has a binder added to it to keep it together. The exception to this rule is if the pressed powder is a dual foundation." — Terri Apanasewicz, Celebrity Makeup Artist with a client list including Mila Kunis, Gisele Bundchen and Lady Antebellum.
Image via Getty Images Collection