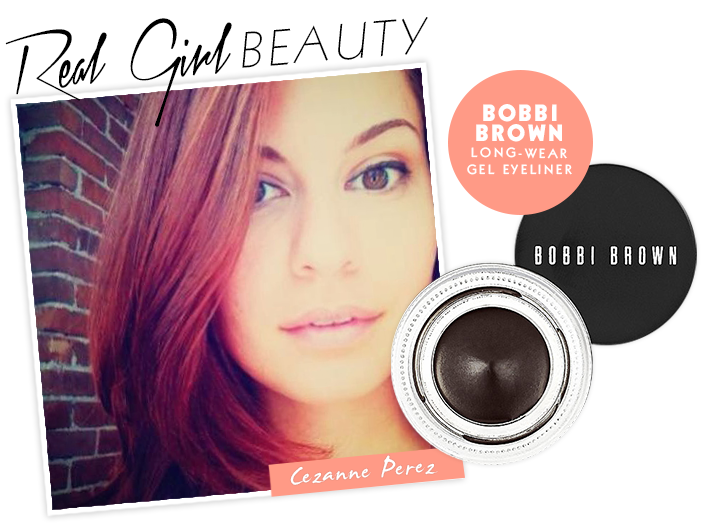 Going backstage and learning tips and tricks from the professionals may be an adventure, but sometimes, the best tricks come from real girls. In "Beauty and the Real Girl," we learn the best beauty tips, tricks and secrets from girls just like us.
Stranded on a deserted island and only allowed to have three pieces of makeup with us, we'd always pack the eyeliner in our bag. It can define your eye, bringing all kinds of good attention to your peepers while it makes them look bigger and more awake. Plus, who doesn't love some good winged eyeliner? While we're always on the hunt for a good eyeliner, sometimes our favorite comes in the form of one that makes us look just naturally stunning, because isn't that what we all want?
MORE: Eyeliners That Won't Crease: 8 Picks That Stay Put
Cézanne Perez, Coordinator of Student Activities, Nyack College, always manages to have the most beautiful natural looking eye makeup. Because she seems to have the whole, "I'm wearing makeup but it never looks like I'm wearing makeup" down pat, we had to know her secrets.
"At the risk of looking 'overdone,' I usually don't wear a ton of makeup," Cézanne tells us. "However, Bobbi Brown's Long-Wear Gel Eyeliner is in a league of its own for any look or style, whether it be casual, sophisticated, or glammed up. I usually wear Caviar Ink to line my upper lash line by itself, in a chic cat eye look. If I'm feeling fancy and want more of a dramatic look, I'll pair it with Bobbi Brown's Long-Wear Eye Pencil along the waterline. It's simply the best!"
Where to Buy: Bobbi Brown Long-Wear Gel Eyeliner in Caviar Ink, $24, BobbiBrownCosmetics.com
Image Courtesy of Cézanne Perez