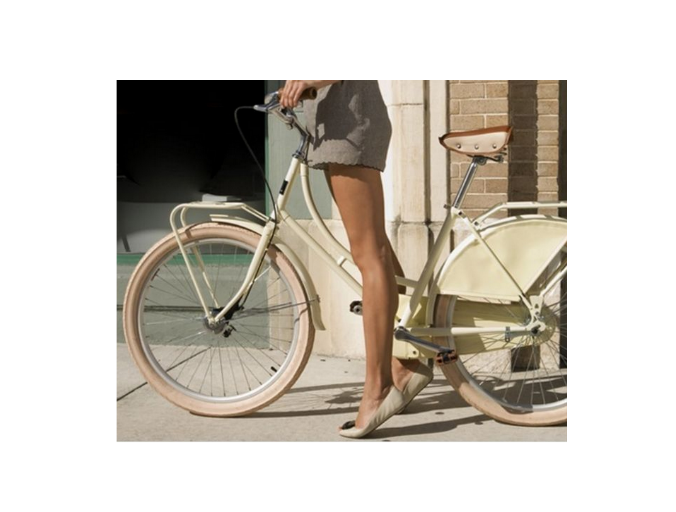 As the old saying goes, the only constant in this world is change. While spying, analyzing and reporting on the newest trends sums up what takes up most of our day, the perpetually rolling opinion on "what's hot now" can be exhausting, if not completely daunting. One day the must-have color is coral and the next it's mint green, and as trends go, they always seem to change just when you get the hang of them. Though the latest trend to be ogled over isn't something you can purchase, it does still have the power to throw you into a fit of panic while you make sure you master the look (not to mention make us chuckle a bit). Good news for those of you who inherited the good gams genes, because according to the NY Times, the newest hot item is legs.
Sure, you don't have to run out to the store to buy the latest shade of lipstick at the beauty counter, but you may want to just start running in general, because apparently the spotlight is about to be on calves. Of all the body parts that the focus could have turned to, we have to admit that we're happy it's on an area that can instantly look better thanks to some sunless tanner and a five-blade razor. We also admit, though, that the idea of a body part being called "trendy" is a bit humorous. The two sticks you've been walking around on for your entire life have always been there, waiting to be plucked from obscurity over the arms or butt, and now's their chance.
We'll be sure to keep our stems in tip top shape (with products like these), but we would've done that regardless of a new "it" accessory report on legs. This new trend seems valid, but our hopes are high that it won't make a new crater on the surface of women's self-esteem.
What do you think of the "it" trend? Will you put more emphasize on your legs or will you totally disregard the trend? We want to know your opinion in the comment section below. 

[NY Mag]
Image via Pinterest