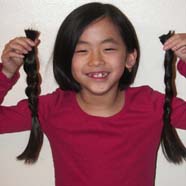 A new donor
WOW!! I just came back from my hometown of Killeen, Texas. Elvis Presley was stationed there in the 50's; Anne Margaret was there to entertain the troops; and Jessica Simpson set up camp there too for some of her movies. Fort Hood is the LARGEST army base in the free world.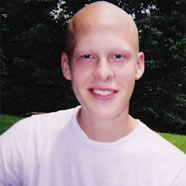 Before Locks of Love
I was there a few weeks ago to do an event for Locks of Love. It is an organization that accepts human hair to make wigs for kids with cancer who have lost their hair from chemotherapy treatments. It is an AMAZING organization that helps kids cope with losing their hair.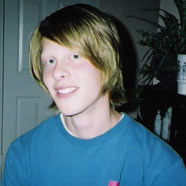 After Locks of Love
At the event, we cut 82 ponytails and raised over $2,000!!! HOW AMAZING IS THAT??? I am so proud. A friend of mine owns Ashley Furniture in Killeen and that's where we decided to have the event. There were 8 hairdressers including Zan Ray of Zan Ray Salon, Lisa Lethco and Cassidy Quick from the Texas Hair Company, Julie Cole and Valerie McPheron from Highlights Hair Salon, and Garmil Land of Shelly's Design Studio. We had a great time!
Feels so wonderful to be able to give back and make a difference.
Always Gibson Girls, remember that Beauty Is Individual.
As a celebrity hairstylist, I often receive samples of new products directly from beauty brands to test out. Any product I mention in this blog is one that I've tested out myself, in accordance with Daily Makeover's Editorial Ethics Pledge.