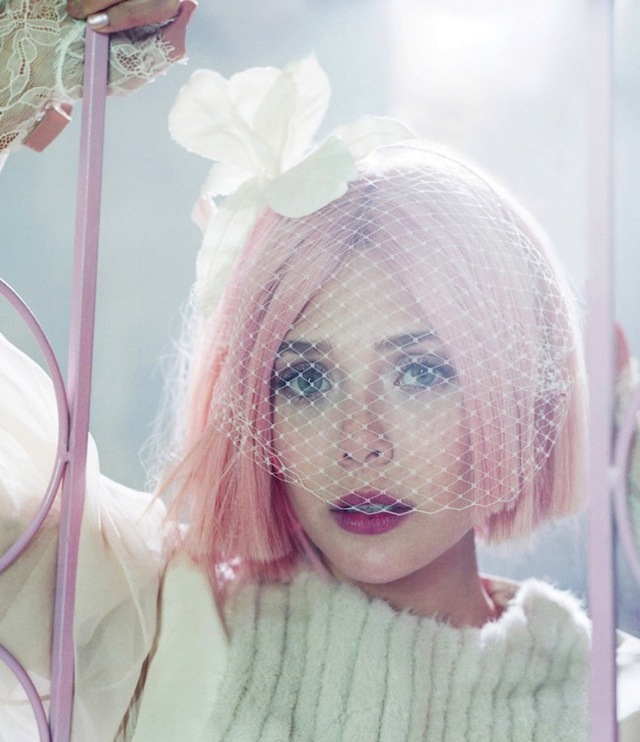 Elizabeth Olsen may currently be one of the lesser-known of the Olsen girls, but she is quickly rising to join her sisters at the top of our radar. The 23-year-old actress appears in Bullett Magazine this month with soft pink hair and pink stained lips, and although the look is quite unusual for the normally subdued and natural star, it fits well with her fair complexion.
Answering our question of "Are rainbow hair colors ever going to go out of style?" Lizzie Olsen shows us how to make them work into the fall season, by rocking a soft pastel pink with subdued white clothing. For the makeup, a flushed cheek, shimmery silver shadow, groomed brow and bright pink lip stain complete the look.
With four movies coming up, we're sure to be seeing a lot more of Mary Kate and Ashley's younger sis — and we have a feeling her style won't disappoint.
What do you think of this pink on pink look? Do you like the Bullett spread?
[Images via Bullett]