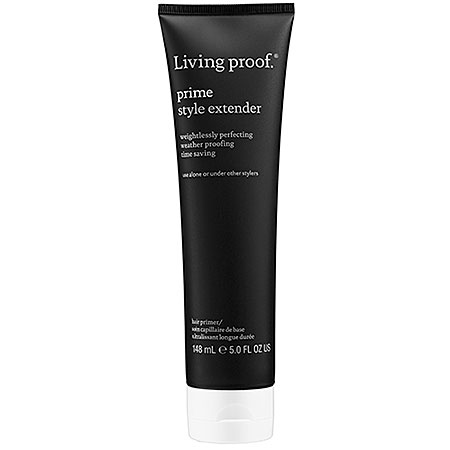 At Beauty High we constantly have new products crossing our desks and are always on the hunt for the next best thing. "The One Thing" is our way of sharing with you that must-have product that you need to introduce to your lives right now, even if it means skipping Starbucks for a couple of days.
Since it's almost winter, we're reluctantly blow-drying our hair more often than we'd like since air-drying now leaves us with a pretty cold head. It can be a hassle to dry and style daily, so anything that preserves our hairstyle for longer than a day is a definite must-have. That's why we love Living Proof's Prime Style Extender – we can go longer without touching up our hair and still look fabulous.
What Makes It Different:
It protects your hairstyle twice as long so you can skip styling your hair everyday.
If you have frizzy and/or curly hair that won't stay smooth, this will help detangle and smooth out any frizz, even after you've slept on it.
It's lightweight so even a good amount of the product won't weigh your hair down or make it look greasy.
Why It's The One Thing:
You can skip out on daily showers and styling and use that extra time in the morning for more important things, like making sure you're wearing the latest nail color. Prime Style Extender will maintain your style, whether you decided to go for curls or for sleek, straight hair. You'll wake up the next morning with the same style and you won't have to do as much touching up. It's great for girls on the go.
(Living Proof Prime Style Extender, $20, sephora.com)