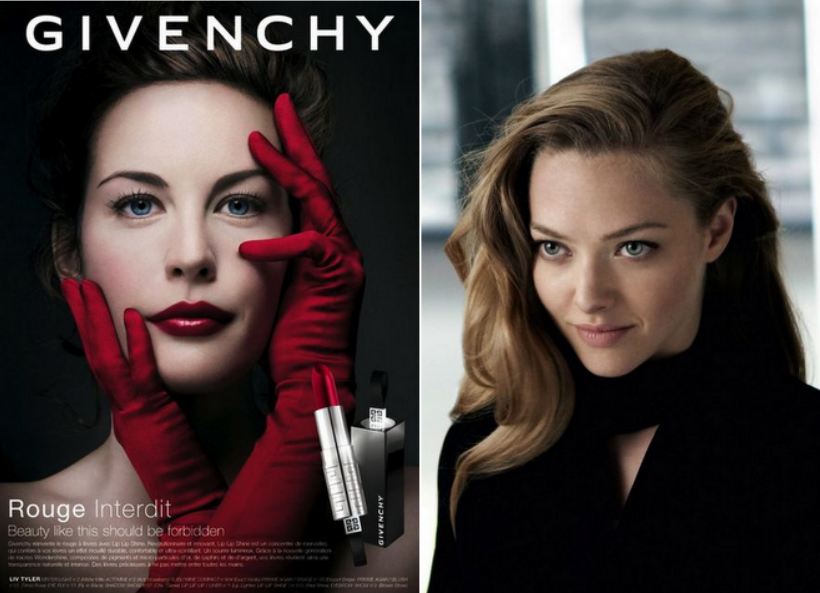 Givenchy has officially announced that Amanda Seyfried will be replacing Liv Tyler as the face of Very Irresistible Givenchy, adding to her growing resume of beauty campaigns. We're not surprised that the "Les Miserables" actress nabbed the role, considering her rising star that's been getting press left and right lately. Though the ads haven't been shot yet, they'll be debuting this October in print and TV soon to follow.
When asked about what she thought of the job, an obviously excited Amanda replied, "F–k yeah. It's an honest collaboration. I'm proud to be a part of [the brands I'm involved with] because what they do is really cool, especially Givenchy – they're so artistic. And I feel like I have a foot in the fashion industry now." However, on the celebrity fragrance front, Amanda's not planning on getting into the game anytime soon. "They're hard work, and the more you do the more you take a away from your work as an actor. I'm doing these two campaigns because I care about them and the people involved. They're great things to be attached to," she says.
So, we want to know you're take. Do you think Amanda will do Givenchy justice or do you prefer Liv Tyler as the face of the brand? Weigh in below!
[WWD]
More Celebrity Beauty Endorsements From Beauty High:
Diane Kruger Named Face of Chanel Skin Care
Cara Delevingne is the New Face of Burberry Scent
Jennifer Aniston Named New Face of Aveeno Skin Care