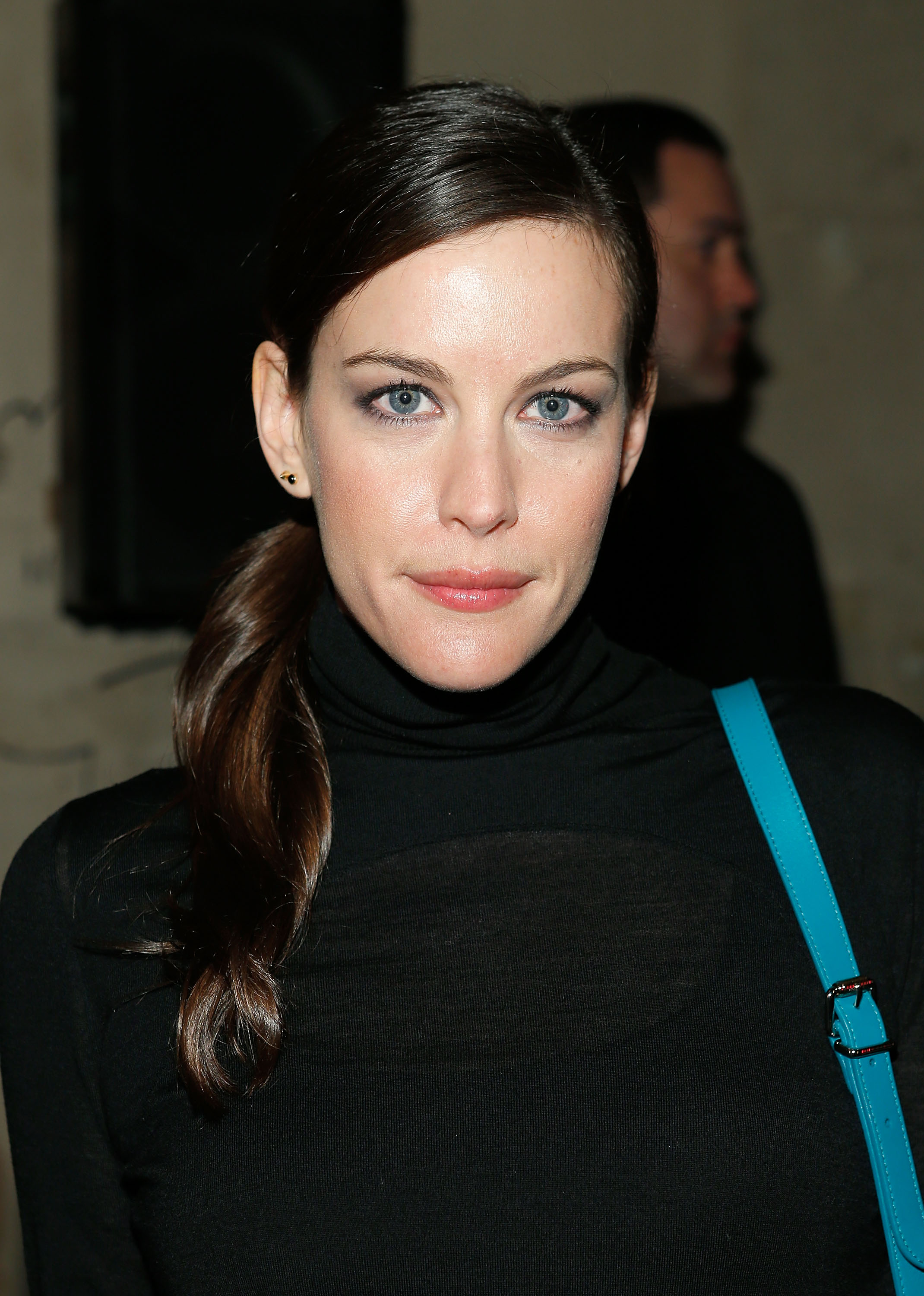 Since the days of Empire Records and Inventing the Abbots, we've been obsessed with Liv Tyler's creamy complexion and dark glossy hair, so we were thrilled to read her beauty secrets in an interview with Into The Gloss.
Besides revealing her favorite cleansers — Tracie Martyn Amla Purifying Cleanser ($65, barneys.com) and Shu Uemura Cleansing Oil ($31, shuuemura-usa.com) and moisturizer ("The Cetaphil cream pot [$14.99, ulta.com] is my favorite, favorite") — Liv also shared her scent of choice. Surprise: it's not Givenchy Very Irrestistible, whose campaigns Liv starred in until she was recently replaced by Amanda Seyfried.
"I've worn the same perfume, C.O. Bigelow Musk Oil ($15, bigelowchemists.com), for so many years," Liv told the beauty site.  "And I'm telling you, every day, five people will ask me what I'm wearing."
Even more intriguing was Liv's application tip when it comes to perfume. "I put little drops on my fingers and put some under my arms and in my belly button. My dad taught me that—if you put it where you heat up, the smell stays with you."
It makes sense that such an odd tip would come from Aerosmith's Steven Tyler. Do you have any unusual tips when it comes to applying perfume?
Read more: Celebs Share Their Must-Have Beauty Items