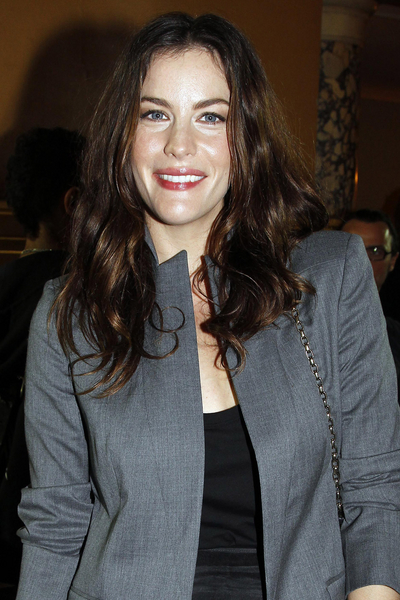 Photo: © Eric Ryan/Getty Images
Liv Tyler will appear makeup-free in ads for the latest Givenchy perfume.
The stunning actress appears makeup free with unstyled hair in the campaign for the fashion house's new scent, Very Irresistible Givenchy L'Intense, and says she loved the opportunity to be seen completely natural. She said, "There's something quite raw about it. I feel unafraid of exposing myself and the woman I am today–complicated and interesting and intense."
Although Liv was given hair and makeup as she shot the ads, photographer Jean-Baptiste Mondino had taken an image before she got ready and they both decided that was the best one.
Liv–who began advertising for Givenchy in 2003–told WWD, "I came in the morning, and my hair was wet and I had no makeup on. We put the outfit on to do a fitting, and J.B. asked me to stand in the light and take just one shot so we could see the lighting and the look. That ended up being one of the two images they used for the campaign. We did full hair and makeup, but we kept coming back to that image. It was so powerful."
<a href="
/virtual-makeover/celebrity-hairstyles/liv-tyler/9876″&gt/
;

Try on Liv Tyler's hairstyles in the <a href="
/virtual-makeover/celebrity-hairstyles/liv-tyler/9876/" title="Liv Tyler">Makeover Studio!