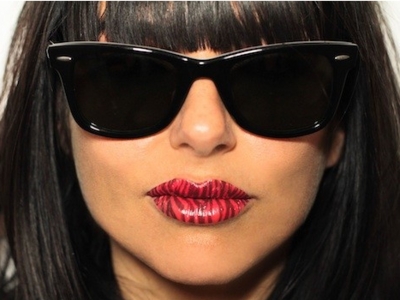 Photo: © Violent Lips
We've been staring at this picture all afternoon and we still can't decide if this is cool or creepy.
Violent Lips is a new makeup company that sells temporary lip tattoos: Stick-on prints that stain your lips with the pattern of your choice. Options include cheetah, polka dots, fishnets and, coming soon, glitter! Part of us thinks this is the best thing since stick-on nail polish and part of us thinks it looks like the model has an unfortunate rash. It's a neat way to stand out from the crowd, but we wonder if it's really wearable–maybe on the right girl it would look rocking. Nicki Minaj, that's your cue… [via Racked]


Try on cool lipsticks colors in the Makeover Studio!