We've covered the basics of where to begin with wearing lipstick, but with so much to choose from, finding the right lipstick for you can be a totally daunting task. Whether you're feeling a little adventurous or want to play it safe, we've got you covered—one of these three basic formulas is sure to suit you, and who knows? Maybe before long, you'll give all three a shot.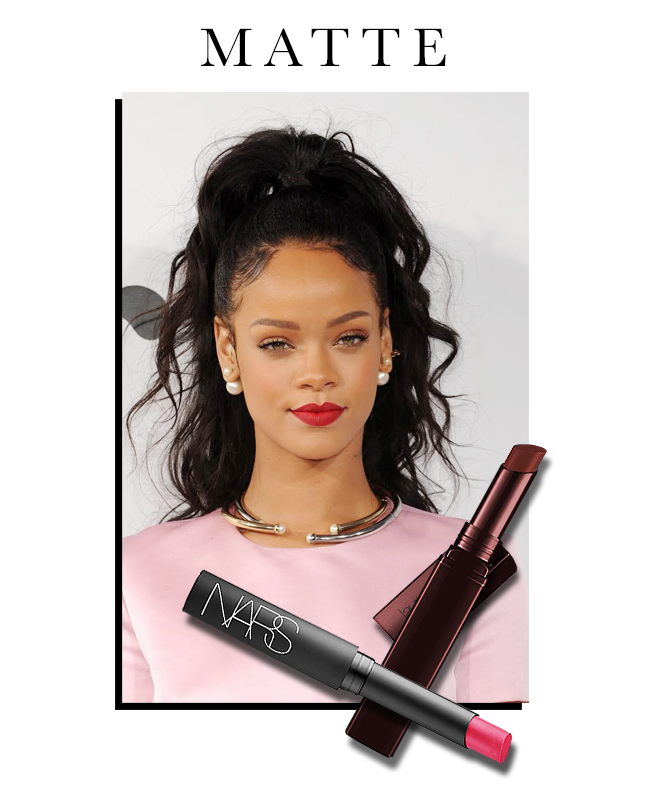 Matte
Matte lipstick is serious business: It's more pigmented, longer-lasting, and oftentimes more impactful than a shinier formula. There's no better means by which to get a bold, "look at me" pop of color, but the downside is that mattes tend to be more drying than their creamier counterparts, so they're not for the faint of heart… or faint of lip balm collection. Wearing matte color requires commitment and maintenance—they definitely aren't the right choice for the girl who wants to be able to slick her color on without a mirror and dash out the door. On the contrary, they should be approached with caution, as well as a lip brush. One of our favorite matte lipsticks is NARS Cosmetics Pure Matte Lipstick in Carthage ($26, narscosmetics.com), a vivid hot fuchsia.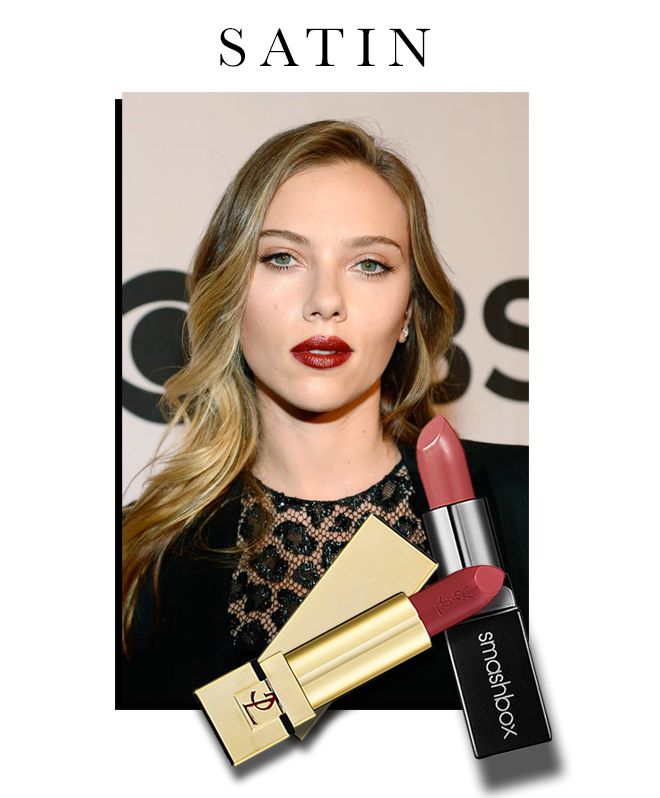 Satin
For an application that's slightly more user-friendly than most matte shades, satin lipstick is the go-to for a colorful pout that won't have you checking the mirror every five minutes. Satin has a natural, low-shine finish that's neither ultra-glossy nor flat, and goes on smoother and easier than matte without the slick feeling of a shine or gloss. Satin formulas err on the more hydrating side when compared to matte formulas, and they impart rich, saturated color without compromising ease of wear. Try the incomparable Yves Saint Laurent Rouge Pur Couture in Rouge Saadi ($35, yslbeautyus.com), an intense berry shade.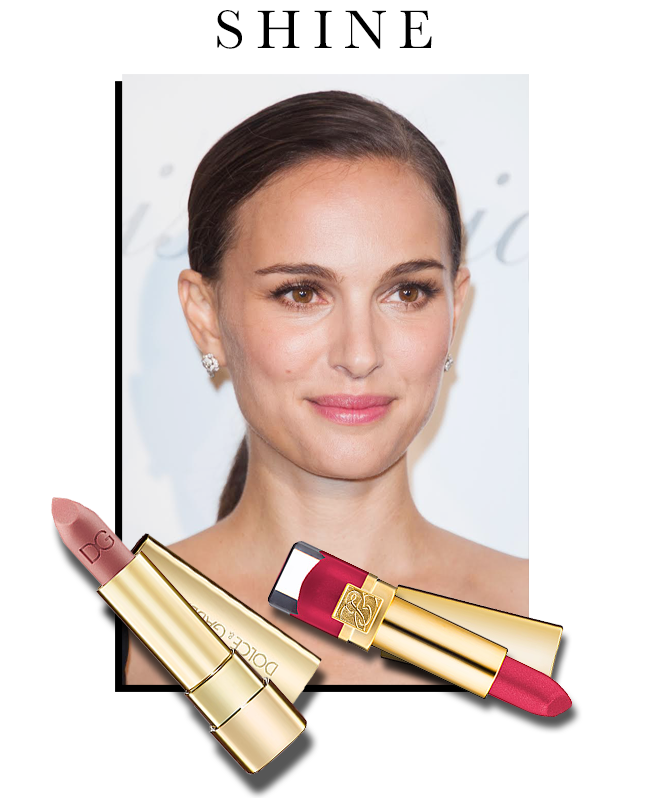 Shine
If you're looking for a gateway into lipstick-wearing, or if you're just looking for something simple and effortless, a shiny, sheerer formula is the way to go. Shine reflects light, so imperfections are less visible, and bold colors can still pop with creamier, less pigmented formulas. Shiny lipsticks are particularly well-suited to the less adventurous lipstick wearer, because natural shades mimic an upgraded version of your own lip color, and they're super-easy to reapply on the go. For a soft, easy-to-wear shade that suits anyone, we love Dolce & Gabbana The Lipstick Shine in Delicate ($33, sephora.com), a light peach with a moist, comfortable finish.
Read more: 20 Makeup Tricks Every Girl Should Know