Who among us doesn't have a love-hate relationship with lipstick? It's the perfect pick-me-up when our faces need some color, or our dark circles give away a late-night Netflix binge. Yet it can also be a major cause of a chapped, flaky kisser. Thankfully, brands have taken notice of our dilemma and branched out with a whole new family of products that aim to change the game forever: lip oils.
Once seen as the cause of everything from wrinkles to acne, oil has been a major beneficial breakthrough in skincare. "Oils can be useful not only to moisturize, but also in cleansers to gently lift away debris and dirt," says Washington D.C-based dermatologist Dr. Elizabeth Tanzi. The antioxidant-rich formulas provide free-radical protection, prevent water loss and even subtly plump up the skin. And why wouldn't we want this for our lips, home to the most sensitive skin on our body? Genius.
"Lips get particularly dry for several reasons, such as frequent licking, eating, and [of course] the drying nature of lipstick," says Dr. Tanzi. She credits the formulas' rich pigments as the cause particularly the matte ones. Lip oils balance the pigment with moisturizing oils so you get color without the drying.
"They are helpful in keeping lips hydrating, but the downside is that they can cause the lipstick to bleed a bit outside the lip line."
So reapplication (and a good lip liner) is key! A small price to pay for color and hydration. To try the trend yourself, check out a few of our favorites:
BareMinerals Pop of Passion Lip Oil-Balm($16).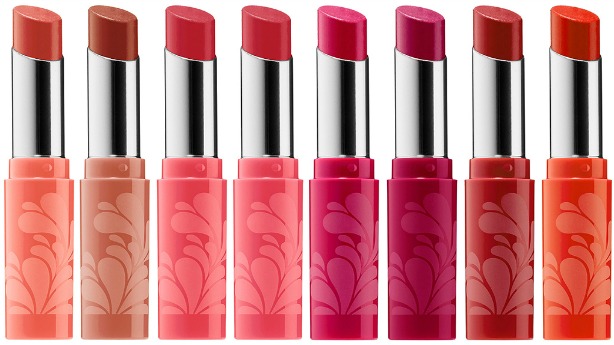 Passion fruit seed oil, sunflower oil and jojoba oil provide ultimate hydration. The formula is so creamy and sheer you can easily apply sans mirror. Want more color? It's buildable, so just keep swiping. And although all the colors are beautiful, we especially love Punch Pop (a bright coral) and Pink Passion (a rich fuchsia).
Yves Saint Laurent Volupt Tint-In-Oil($32).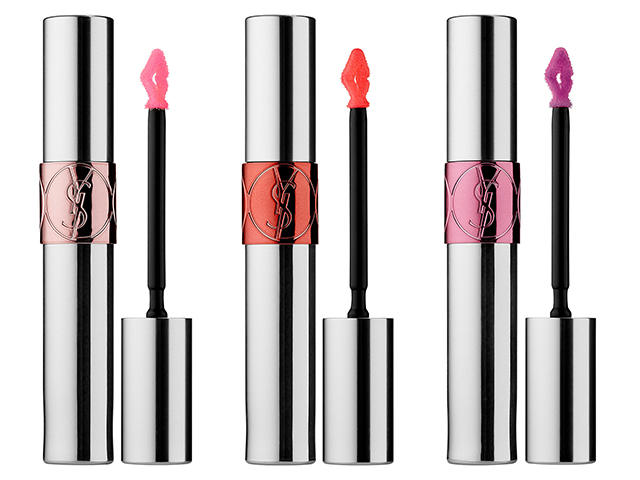 This designer gem formulated with apricot kernel oil, coriander fruit oil, and jojoba seed oil applies like a gloss, but without the stickiness and sheer finish that comes with it. Instead it provides rich, full pigment that lasts hours without the dryness of most long-wear lip colors. Revolutionary.
Josie Maran Argan Infinity Lip and Cheek Creamy Oil ($18).

This argan oil formula has a bit less pigment (so it's more sheer than the other formulas mentioned), but we'll excuse that because it also doubles as a blush. It comes in a variety of pretty shades that are very blendable and last for hours on lips and cheeks. And really, who doesn't love a dedicated multitasker?
Bite Beauty Cinnamon Plumping Oil ($22).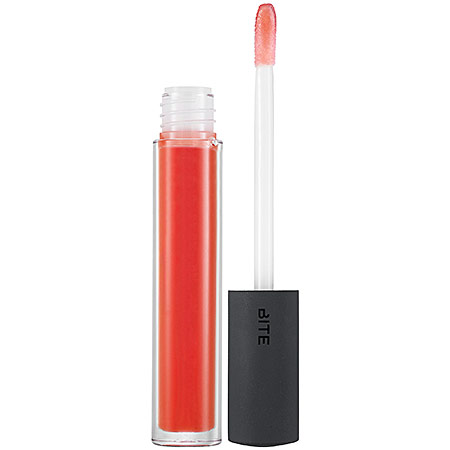 Not only does it contain castor seed oil, argan oil, and pure jojoba, but the formula includes cinnamon that naturally plumps the skin by stimulating circulation. Fuller lips are only a swipe of gorgeous, hydrating color away!
Read more: Game Changer: This Drugstore Lip Color Will Blow Your Mind