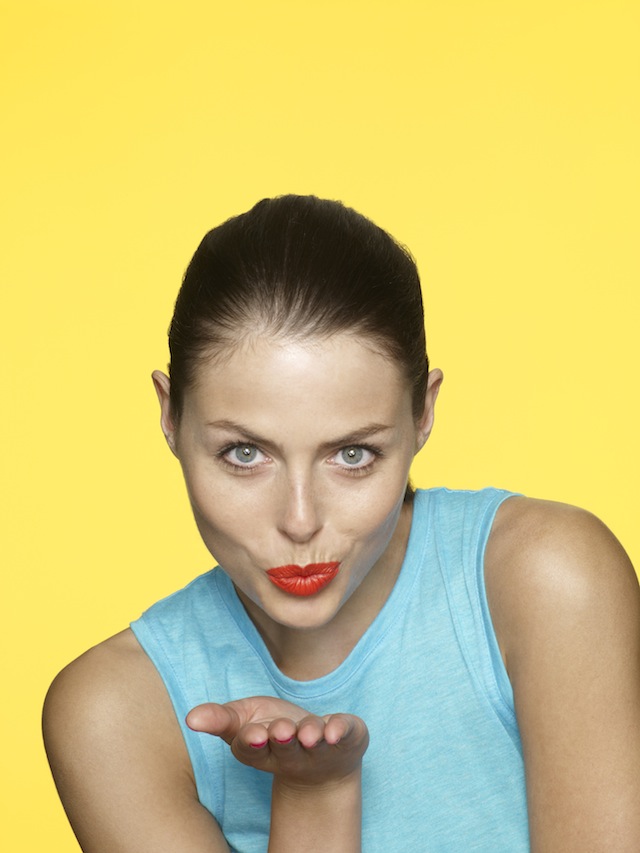 We all know to protect our hair and skin as the weather grows colder and drier. But are we protecting our lips?
It's not just the cold weather. As we get older, our lips get older. Lips age by getting thinner, losing volume, losing their texture, getting paler in texture, and worse. "The upper and lower lips can appear out of balance  because the lower lip does not diminish in size as quickly as the top. It is not uncommon to have the lower lip maintain its original size while the top diminishes. To maintain youthful, kissable lips avoid the sun and protect lips with a lip balm with an SPF of at least 30," says Dr. Emanuel Layliev, DDS of New York Center for Cosmetic Dentistry.
Exfoliate
A gentle facial exfoliant can do double duty if you take it a step further and rub gently across clean lips. A soft head toothbrush used very gently can also give a fabulous exfoliation, says Kim Laudati of Kim Laudati Skin Care.
Hydrate
Our bodies need hydration and all of our skin cells benefit from increased water consumption, including our lips. "Be sure to keep your water bottle filled and if you're feeling dehydrated, we cannot sing the praises of Coconut Water enough!" says Lila Castellanos, owner of Doll Face Skincare Studio. Moisturize lips before going to bed. Keep an extra lip balm on your bedside table to keep your pout pretty while you get your beauty sleep!
Choose your lip products wisely
Look for moisturizing ingredients in your lip products such as vitamin E, aloe vera, collagen, amino acids, jojoba oil, camilina oil, and a protective sunscreen. Tint matters as well. "While we love our ruby red or bright pink pouts, highly pigmented colors can be drying. We like to mix just a tad of Smith's Rosebud lip salve onto our lip brush to fight dryness," says Castellanos.
Get some help
"Many opt for cosmetic procedures like Restylane and Juvederm to maintain a youthful pout, but if you want a needle-less, more natural option, consider a dental face lift at your cosmetic dentist's office that involves zero pain or healing," says Dr. Layliev. "The procedure involves applying a layer of composite bonding to side teeth which plumps lips and reduces wrinkles around the peri oral area."
Image via Oppenheim Bernhard/Digital Vision