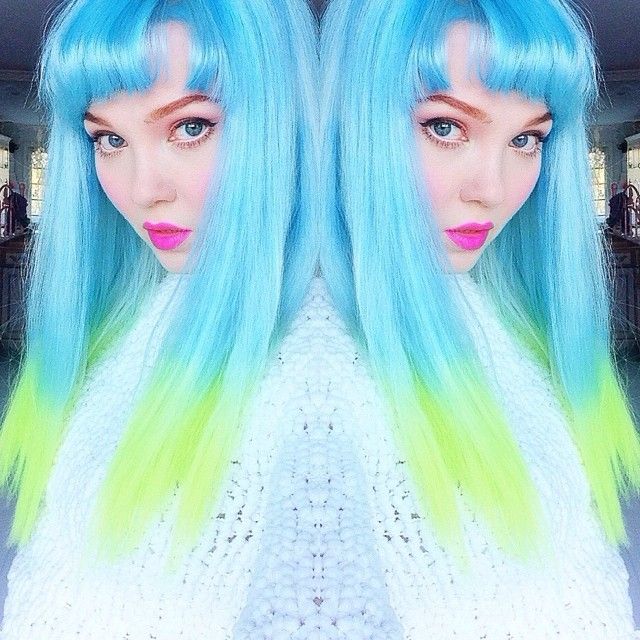 Lime Crime, the cult beauty brand known for its out-of-this-world bright and bold colors (and vegan formulations) will be coming out with a hair line soon – and we can hardly wait for it. Founder and face of the brand, Doe Deere, has long been known for her vibrant hair hues, switching from blue to green to purple on a practically weekly basis. Currently, the brand consists of face and nail products, but an expansion into a hair line seems like a natural fit.
MORE: Pastel Hair: Everything You Need to Know About the Trend
Doe Deere has leaked on social media throughout the last few weeks that she's been experimenting with their dyes as they've been developing the lines, and we can only imagine what is to come. Since she has tried everything from vibrant blue and green (as seen above) to ice gray and her iconic bold purple, we're expecting these dyes to be bold and hopefully have a wide variety of color offerings as we all know the Lime Crime girl loves to play with some color.
Plus, considering the dye will also be vegan, we're excited to have another bright hair dye that won't do too much damage to our strands. Maybe Doe can also lend us some insight on how she keeps her hair healthy throughout her many, many color changes? We'll be keeping an eye out for exact launch dates to test these out!
Let us know in the comments below if you're excited about the upcoming products – and which color you'd be willing to dye your hair!
Image via Instagram