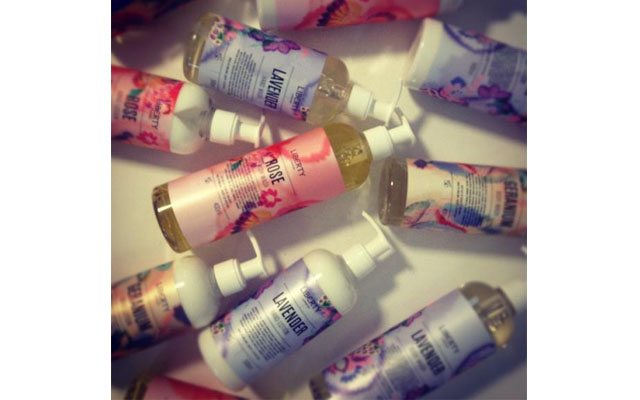 Liberty London has become pretty well-known stateside due to their countless collaborations. One would almost think that we would have grown sick of the brand, but instead the opposite has occurred — we can't get enough of their floral prints, whether they come in the form of Nike kicks or a Hermes scarf. Well now, the iconic Brit brand has announced (via Twitter, of course) that they'll actually be releasing an entire range of beauty products this week.
Some may remember their past collaboration with MAC back in 2010 — the white packaging and splattering of bright flowers (and birds!) was very fitting for the brand. Now it appears as if they'll be launching an entire host of products, as the picture included a variety of liquid soaps and lotions all labeled with their welcoming floral prints.
How do you feel about the new line from the brand? Are you looking forward to adding a bit of floral to your vanity?
[via Racked]