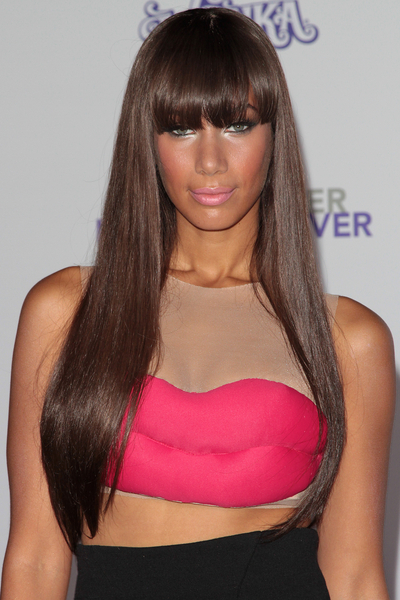 RD/Orchon/Retna Digital
Leona Lewis has launched a search for an ethical designer to rival Stella McCartney.
The 'Bleeding Love' singer has teamed up with Talenthouse ­ who have previously worked with Paul McCartney, Justin Timberlake and Queen–to
announce the competition where young designers can submit ideas for a new stage outfit for her to wear with the winner receiving worldwide exposure
for their design plus a cash prize of $1,500.
Try on Leona Lewis' hairstyles in the Makeover Studio!
The animal lover said, "I love fashion, creativity and designing my own
outfits. I can't wait to see what people come up with. I think it's really
important to support creative individuals and the future names of tomorrow."
"I'm passionate about animal welfare and everything I wear always holds true to this–we want to find the next Stella McCartney out there! I'm really happy to be teaming up with Talenthouse to make this special competition work. Good luck everybody."
Leona will also choose two runners up who will have their designs featured across her website and social media sites and receive $350 each. Entries must be submitted by November 17th, and the winner will be announced on December 1st.


Try on Leona Lewis' hairstyles in the Makeover Studio!