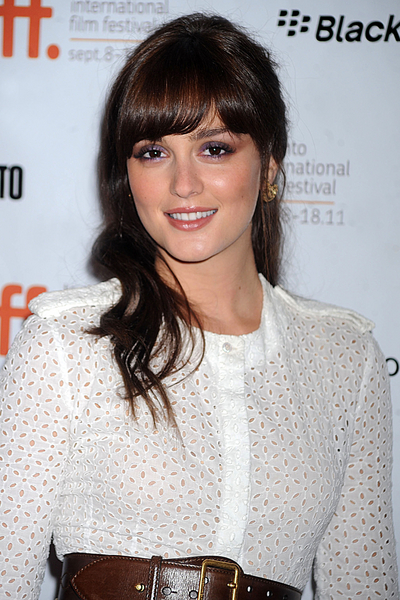 Photo: © Dennis Van Tine/Retna Ltd.
Leighton Meester always gives her own twist to an outfit.
The 'Gossip Girl' actress says it's important to give a unique look to clothes so whenever she wears something she always makes sure she jazzes it up.
Try on Leighton Meester's hairstyles in the Makeover Studio
She said, "My biggest fashion tip is take something really basic and make it your own. You could be wearing jeans and a T-shirt but if you add heals that are your style, they completely change your outfit. It's the same with a little black dress–if you add an awesome necklace or a headscarf or a bag, that makes it special."
"My essential fashion item is a great pair of heels. They just give you that extra oomph."
Leighton, 25, also revealed how she feels and her sexiest when she's in simple clothes and no make-up.
She told LOOK magazine, "I can feel sexy in jeans and a T-shirt. Not trying to be sexy is really sexy. I actually think I'm prettier without make-up. It's just about accepting what you love about yourself."

Try on celebrity hairstyles in the Makeover Studio!