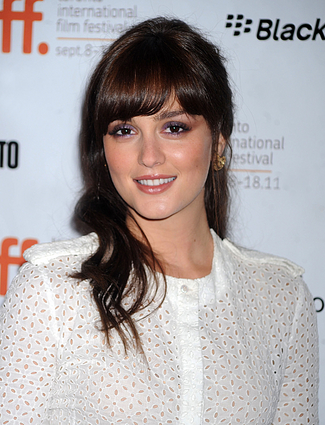 Photo: Getty Images
Leighton Meester and Vera Wang are our new favorite celebrity BFFs. First, Vera chose the actress to be the face of her fragrance Love Struck and then the designer got a cameo on Gossip Girl as well as designing Blair Waldorf's wedding gown. And now, the two have joined forces to gain support for bone marrow donors.
Would You Ride A Motorcycle For Charity?
Teaming up with DKMS, the world's largest bone marrow donor center, they created the "Share the Love" campaign. Through a purchase of Vera's fragrance at Macy's you will receive a "Share the Love" promotion t-shirt.
And here's where Meester comes in. The actress is also the face of the charity's ad campaign, along with Kerri Mullen, a 19-year-old blood cancer survivor and New Jersey native.
"Everyone wants a new car, a new phone, whatever. But the only thing someone who is ill wants is to survive," the actress said in the public service announcement for the campaign. "But I learned six out of ten people who have leukemia never find a matching donor. It's very difficult. So the more people that get swabs and the more people are willing to donate, the more people can survive."
For more information on donating, visit getswabbed.org. Or head to Macy's. Every little bit counts, right?