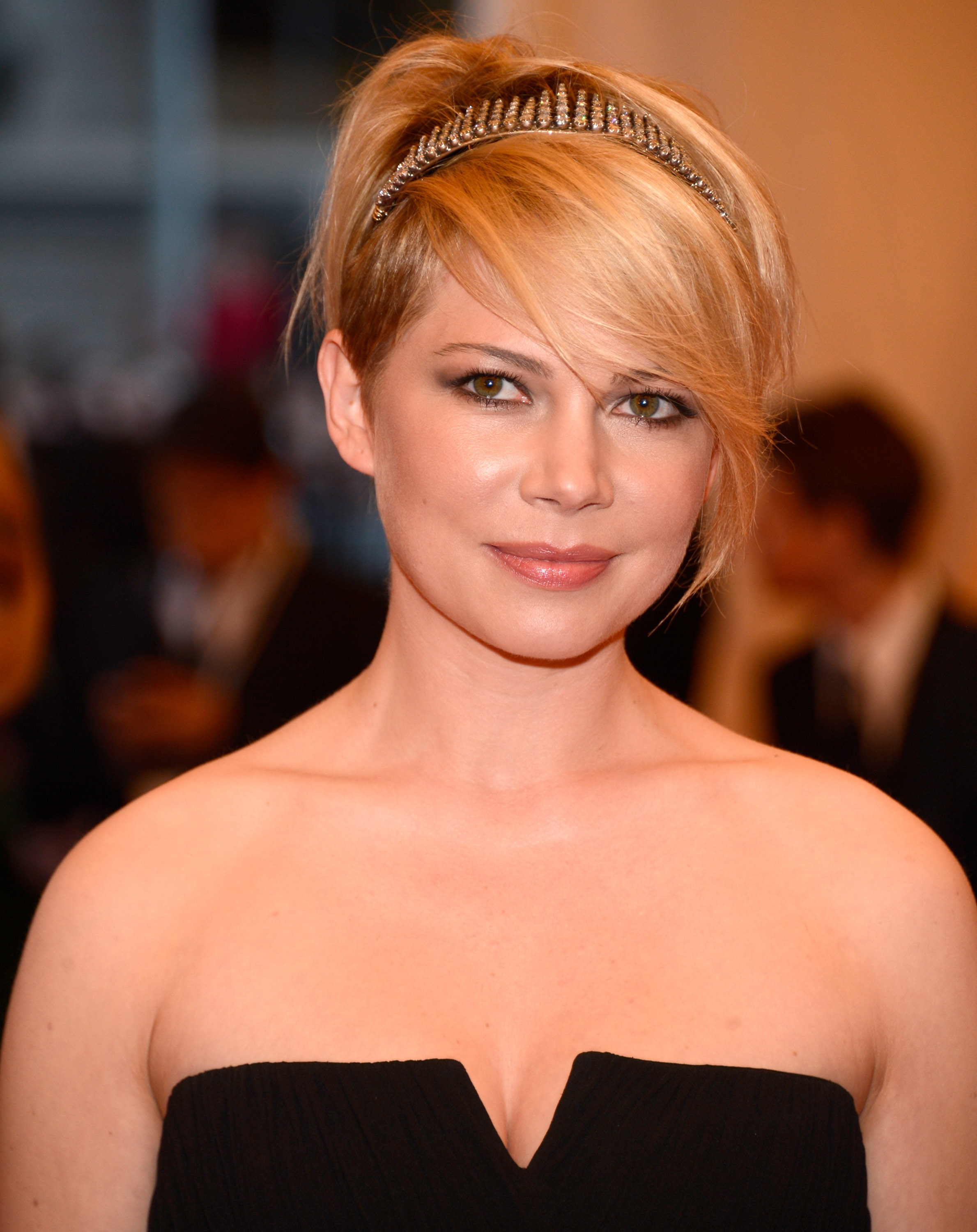 For our Star Treatment series, we dispatch a brave reporter to try an extreme beauty procedure that a celebrity swears by, all to find out if it will make us look just a little bit more like a famous person.
When Hollywood's most gorgeous women share their beauty secrets, I listen, which is how I ended up naked in a glowing red contraption called The Time Machine. Both Michelle Williams and Rachel Weisz are fans of this newly patented LED light bed that keeps them looking younger from head to toe.
LED light is being utilized more and more as an anti-aging skin therapy, whether at the dermatologist's office or in the form of at-home gadgets like LightStim For Wrinkles ($249, lightstim.com) and Baby Quasar Plus ($399, babyquasar.com). Celebrity facialist Joanna Vargas had her own LED face light in her Fifth Avenue spa when a client said, "Oh I wish I had a whole bed of this." Joanna went in search of one, but found that the only ones available weren't made to her specifications, so she engineered her own full body LED light bed, which she dubbed The Time Machine for its age reversing results.
When I walk into Joanna's office for my treatment I can feel the heater cranking, even though it's in the high 70s outside. She assures me that while I may be momentarily uncomfortable, I'll be happy to have the heater on when I strip down to get into The Time Machine. The machine, by the way, looks exactly like a tanning bed, and I'm suddenly worried about what I'm getting myself into. But once Joanna lists the benefits of LED light therapy — it speeds the healing of the body by 300%, builds collagen in quantifiable percentages, erases damage to the surface of the skin, gets rid of fine lines, and corrects sun damage — I'm ready to get started.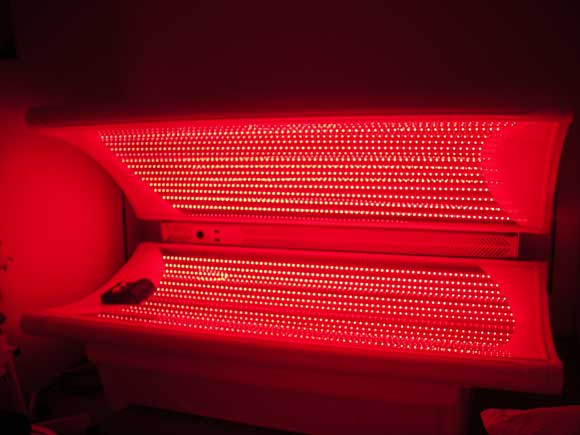 Before we begin the actual treatment, Joanna removes my makeup, cleans my skin with her Vitamin C Face Wash ($65, joannavargas-skincare.com) and performs some light microdermabrasion. As she does so, Joanna asks about some blemishes that broke out a few days before. I explain that after experimenting with a couple new skin products, my face had a reaction. "The LED light is going to help speed the healing of these breakouts, so it'll help get rid of those faster, " Joanna tells me. Score!
Joanna leaves the room, so I can undress (yes, completely) and get into the bed. Just like a tanning bed, I close the door of the bed, put on the protective eyewear and turn on the machine. Bright red bulbs turn on and I relax for the next 30 minutes, wondering what other A-listers have lied down naked in this exact spot. Once the LED lights shut off, I get dressed and lie down, once again, on Joanna's table, so she can give me an oxygen facial ("It doesn't enhance anything to do with the LED, I just think it's nice. I want you to leave glowing!"). I ask if there's anything I need to do after having the treatment: Do I need to apply SPF before going outside? Should I stay away from any products? Joanna assures me that unlike other skin treatments, like Fraxel or chemical peels, there's no downtime with the LED bed. In fact, the LED light bed has been recommended by doctors for those who have had face lifts, because it helps the body heal.
In a world full of treatments that leave you plucked, pulled and raw, I like that there was no pain involved with the LED treatment. What I don't find as appealing is the price. Twenty minutes in the bed will cost you $150. And since the recommended dosage is once a week for six weeks, that means you'll be forking over $900 minimum. But is it worth it if it means less cellulite, wrinkles and acne? After one treatment, my pores seemed to momentarily shrink down and my blemishes did heal faster than normal. I can only imagine how good the results would have been after six weeks of use. Maybe even Michelle Williams good.
Read more: We Tried It: Jennifer Aniston's Weird Cupping Therapy