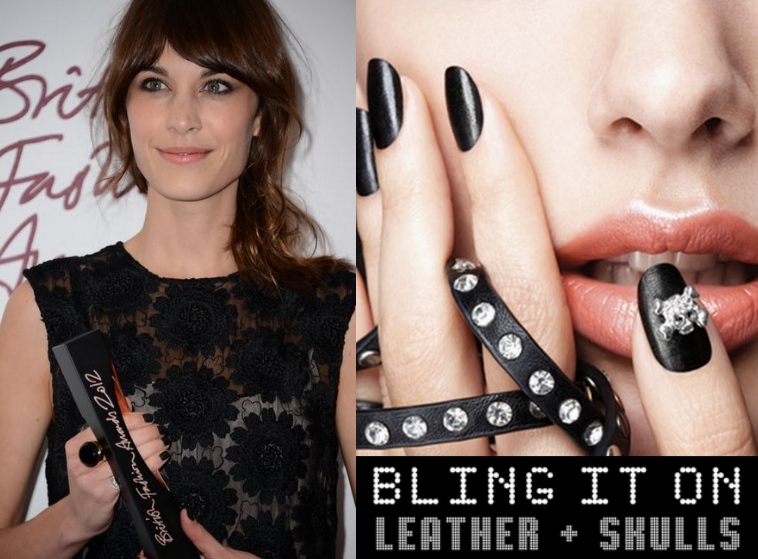 Alexa Chung has just been put at the top of our "People We Wish We Could Be" list. It's not for the fashionista's killer style or effortlessly styled blunt bangs, but for the leather nails she wore to the British Fashion Awards last week. As she went to accept her British Style Award for the third time, Alexa showed off her Nails Inc. leather nails that sent the beauty world into a frenzy.
The Leather + Skulls collection from Nails Inc. will be launching the leather nail polish seen on Alexa's fingers on December 13 (including skull bling), but before you mark your calendar, there's something you should know. There's already a wait list for the polish and there are over 800 names on the list. The polish works about the same as the matte finish we've seen over the past year, but nails will look more like leather. If you're already drooling over the prospect of your favorite fabric on your fingernails, you can put your name on the waiting list here.
We're already sensing the huge potential of this trend and we're predicting it to be the next major trend in nail art. Just one request from us, girls: no leather polish on your toes.
Images via Smart Galleries and Nails Inc.