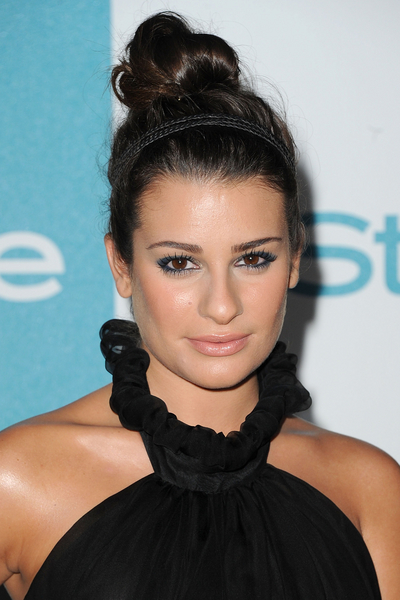 Photo: © Jon Kopaloff/FilmMagic
Lea Michele says her "large nose" made her stand out from the crowd in high school. The Glee actress insist she has never been conventionally pretty and was regarded as a beauty when she was growing up because of her distinctive features.
She told new! magazine, "I think it's interesting I get attention for my clothes and looks because nobody in school thought I was pretty. Their idea of perfect beauty was like a Barbie doll. I have a large nose and curly hair, and I looked different from everybody else."
Michele, who plays preppy Rachel Berry in the TV musical drama, also revealed she has a growing tattoo collection and wants more. She said, "I seem to be building up my collection! I've got 10 little ones now. I have 'I Believe' on my wrist, which I was inspired to do after I was in Broadway show Spring Awakening, some musical notes from Queen's 'Bohemian Rhapsody and I talked my friends into getting 'Imagine' on our left feet. My mom and I also have matching butterflies on our backs. I don't think I'm stopping at 10, though."


Try on Lea Michele's hairstyles in the Makeover Studio!