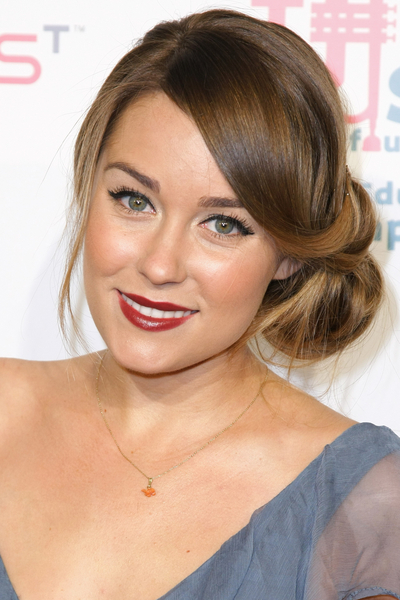 Photo: © Neilson Barnard/Getty Images
Lauren Conrad says a little black dress, a pair of skinny jeans and a blazer are essential items in any girl's wardrobe.
The former Hills star–who has released her own fashion book Style–believes that by owning those pieces women will always have something to fall back on if they can't find anything to wear.
She said, "Every girl should have a little black dress, a great boyfriend blazer and a pair of skinny jeans in their wardrobe."
Lauren, 24, follows her own fashion advice and says she couldn't live without her Stella McCartney little black dress because it's so versatile. She said, "My black Stella McCartney dress wasn't as short on the rack; I had my tailor transform it into a mini. I've worn it with a strand of classic pearls, paired with tights and a blazer, and under a shrunken leather jacket with gladiator heels. One dress so many looks."
Speaking about skinny jeans, Lauren said, "They may not be for everyone, but they're definitely my go-to cut. I wear them with a tank top and sandals, or tucked into boots with loads of layers."

Try on Lauren Conrad's hairstyles in the Makeover Studio!