We wouldn't call it short, but Lauren Conrad's hair is now significantly shorter. The star showed off her new cut at a recent event.
We had mentioned that Lauren's stylist Kristen Ess teased a photo of someone with a freshly cut bob, but it appears that it wasn't LC (unless she has in some very convincing extensions). Either way, we're curious why Lauren would give up her usual super-long hair.
Do you like the new length?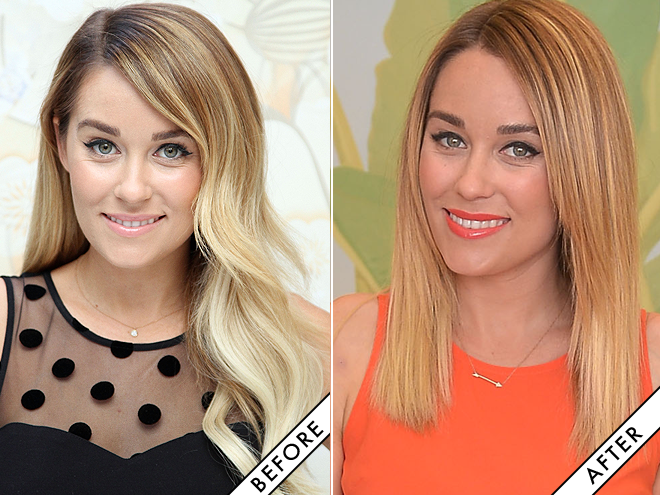 Read more: The All-Time Most Iconic Blondes