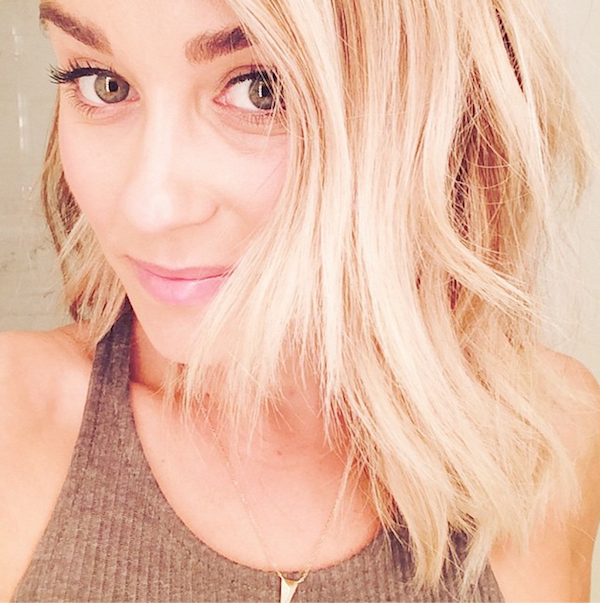 We actually never thought that we may see the day where Lauren Conrad would cut her long, perfectly Pinterest-friendly curls to a shoulder-grazing length, but folks – that day has come. Conrad posted a picture of herself on Instagram last night stating, "Got my first haircut in years!" and we couldn't be more excited. The cut is gorgeous – layered, loose and just to the point where it grazes her shoulders, and she clearly took the smart move and waited until after her wedding pictures to go for the chop.
MORE: Lauren Conrad's Wedding Details: Every Product She Used
While she's got one of the best-in-the-biz by her side (hairstylist Kristin Ess, who she tagged in the Instagram proving she of course is responsible for the chop) we're happy she went for it, after stating awhile ago that she would never go short again. It's always nice to see Conrad make a change (whether it be pink hair or tease us all with purple) and we're definitely feeling this new shorter cut.
What do you guys think? Are you excited to see all of the shorter, lob-inspired hair tutorials that are bound to come our way?
Image via @LaurenConrad