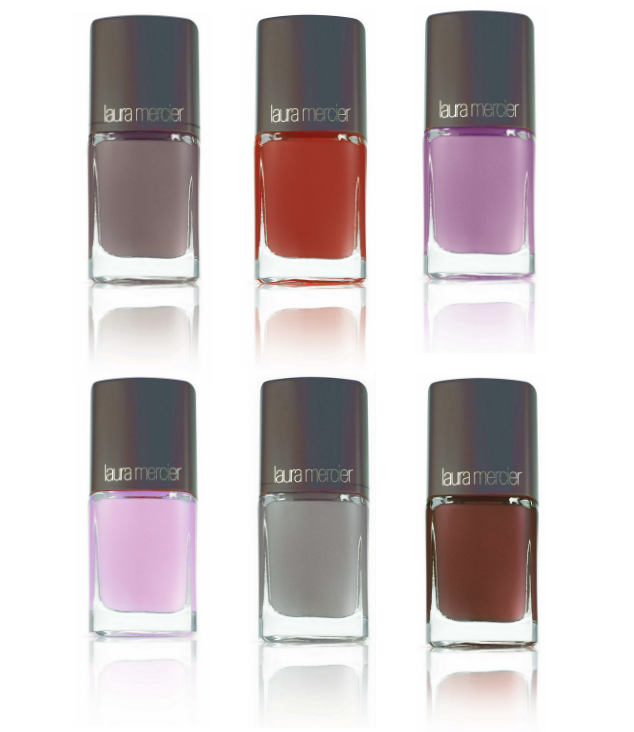 It's no secret that we're obsessed with Laura Mercier products. From the foundation primer that illuminates your skin before you even put makeup on to the mascara that practically makes your lashes look like falsies, we've never met a Laura Mercier product we didn't like. It was no surprise that when the latest collection, Summer Nudes, was announced, we practically jumped to check out what the brand had in store.
Pairing chic neutrals together for lips and nails, the Summer Nudes collection is the perfect mix of staple summer colors. Our nail obsessed attention quickly focused on the lacquers, though, which brought to the table the nudes and neutrals we've been endlessly searching for. An array of neutrals mixed with a feminine palette of pale pinks and brick reds, the lacquers work to match the collection's lip shades, but stand out on their own as well, plus they've got chip-resistant shine. The shades, all named after their luxurious inspiration, will be available in June 2013 for $18 while the lip shades will be available for $24.
Which shade from Laura Mercier's Summer Nudes nail polish collection are you loving? Let us know in the comments below! 
More Nail Polish From Beauty High:
How to Match Your Nail Polish, Bikini and Sunglasses For the Beach
Nail Trend Alert: 10 Best White Nail Polishes For Summer
10 Bright Nail Polishes For Any Occasion