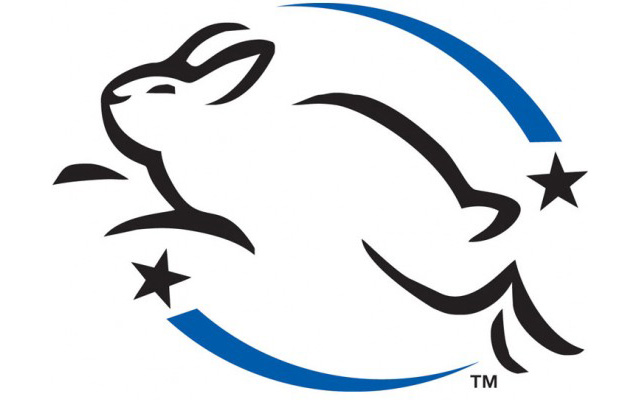 Say goodbye to the leaping bunny symbol you've become accustomed to searching for before buying a "cruelty-free" beauty product. According to recent reports, the boundaries for "cruelty-free" product testing in the beauty industry, denoted by that leaping bunny symbol, are becoming very blurred. Though we've made strides toward the end of testing beauty products on animals, the international market has taken the five steps we've made forward and put us about ten steps backward.
In order to meet the demands of the market in China (which requires animal testing on their beauty products before human use), beauty manufacturers such as L'Occitane and Caudalie have been selling their products to the Chinese market, and thus undergoing that testing by the Chinese government. Though these companies still standby their pledge to be "cruelty-free," unfortunately by selling their product in China, and thus having the government test their products on animals, it in turn forces that leaping bunny symbol to no longer be true. Caudalie's Mathilde Thomas released a statement to Fashionista stating: "Caudalie's position has not changed. We remain against animal testing and we don't test our ingredients and formulas on animals. We are now selling our products in China and Chinese government reserves the right to conduct tests with cosmetic products but I have hope this situation will change soon by outside pressure. I am, and have always been since my childhood, very touched by issues relating to the environment and animal causes."
Here's the big question that companies are facing: Should they remain "cruelty-free" but lose all of the business in the Chinese market, or should they disregard the "cruelty-free" label and grow the business in China? Some companies, like Urban Decay, have decided to pull out of the Chinese market in favor of remaining "cruelty-free," while other companies, such as L'Occitane, are hoping that the Chinese government will adopt "cruelty-free" testing alternatives as the United States has. These companies have some very important decisions to make very quickly.
What do you think of the "cruelty-free" product testing news? Tell us in the comment section below.