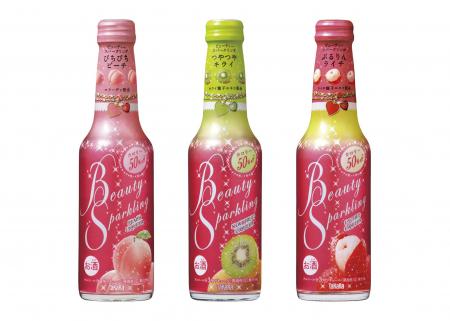 In an ever-constant battle for the infinite youthful look, there is definitely no shortage in anti-aging products. People are resorting to anything they can get their hands on (or inject into their bodies) that will keep them looking "not a day older than 20." Creams, serums and lotions are all available for purchase in the United States. Now, straight out of Japan, there is a new product that will save you the hassle of getting injections.
TaKaRa Beauty Sparkling Alcoholic Drink, which contains collagen, has been released by the Japanese manufacturers, Takara Shuzo. This low-calorie, low-alcohol beverage is targeted towards people in their 20s and 30s. While you may not think that this is the age range to start worrying about wrinkles, more and more companies are advertising to these age groups.
Although this product sounds super appealing, it might have a hard time breaking into the U.S. market. According to Mintel, an alcoholic beverage over 1.2% cannot make health claims.
Personally, we aren't too sure about drinking something that has collagen in it; It sounds a little bit outlandish. Let us know what you think about this! Leave a comment below and tell us if you would want to try an alcoholic drink that contains collagen.