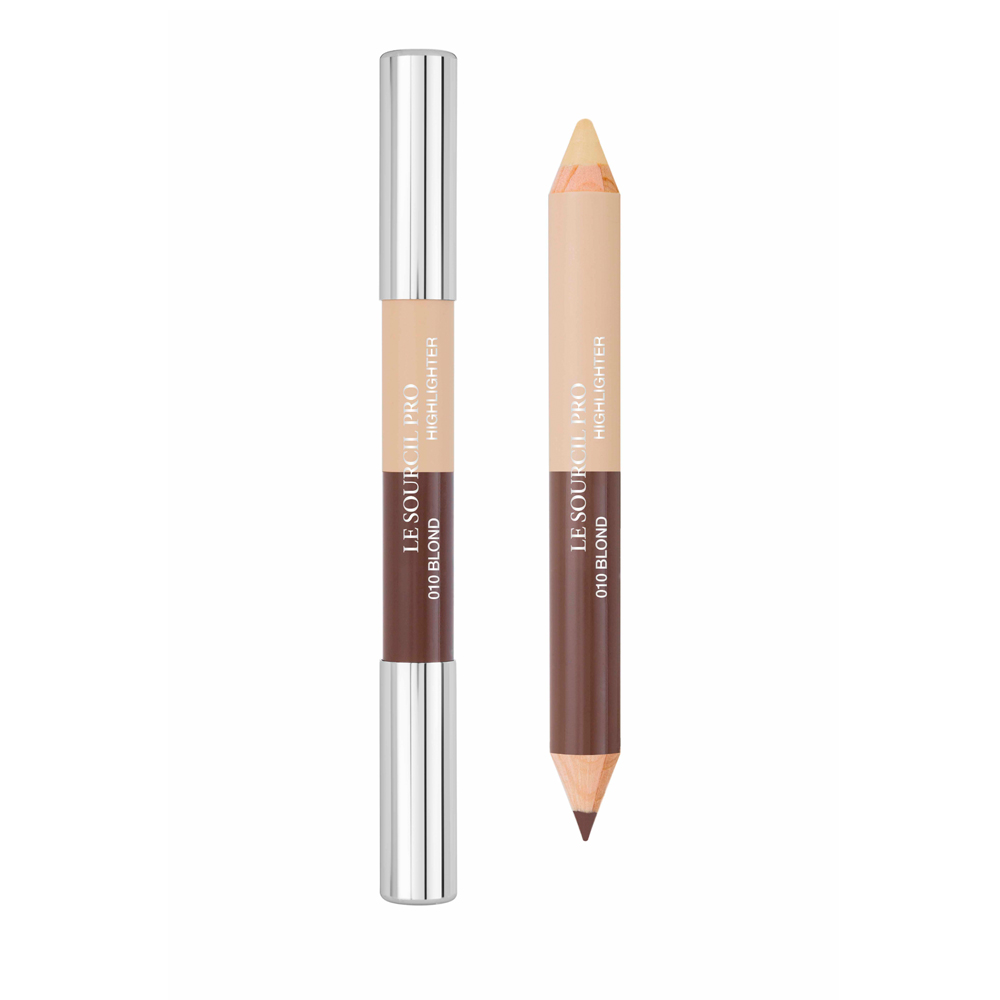 Not a day goes by that we don't think about our eyebrows. From figuring out the exact shade of brow powder we need to fill them in to getting that last pesky hair with our tweezer, a lot of effort goes into our brows. Considering how on-trend bold brows have been lately, they're an important feature where attention should be paid. So, when we find a tool that makes getting the brows of our dreams just that much easier, we take note. Enter Lancome's new Le Sourcil Pro Highlighter, a dual-ended pencil complete with a brow pencil and highlighter for the best, most natural look you've ever had.
MORE: 10 Things No One Ever Tells You About: Doing Your Eyebrows
What Makes It Different: 
With a thin tip on the brow pencil side, there's better accuracy during application. The highlighter tip is thicker for better coverage while you're applying highlighter.
Available in four shades, the brow pencil blends easily, so your eyebrows will always look natural.
Each side of the pencil can be used on other parts of your look — the brow liner along the lash line and the highlighter on the inner corners of eyes and apples of cheeks — so you really get your money's worth with this little product.
Why It's The One Thing: 
Drop this dual-ended pencil in your bag and you'll be set to go with everything you need for beautiful, natural looking eyebrows, plus make other touch-ups while you're on the go.
Where to Buy: Lancome Le Sourcil Pro, $26, NeimanMarcus.com