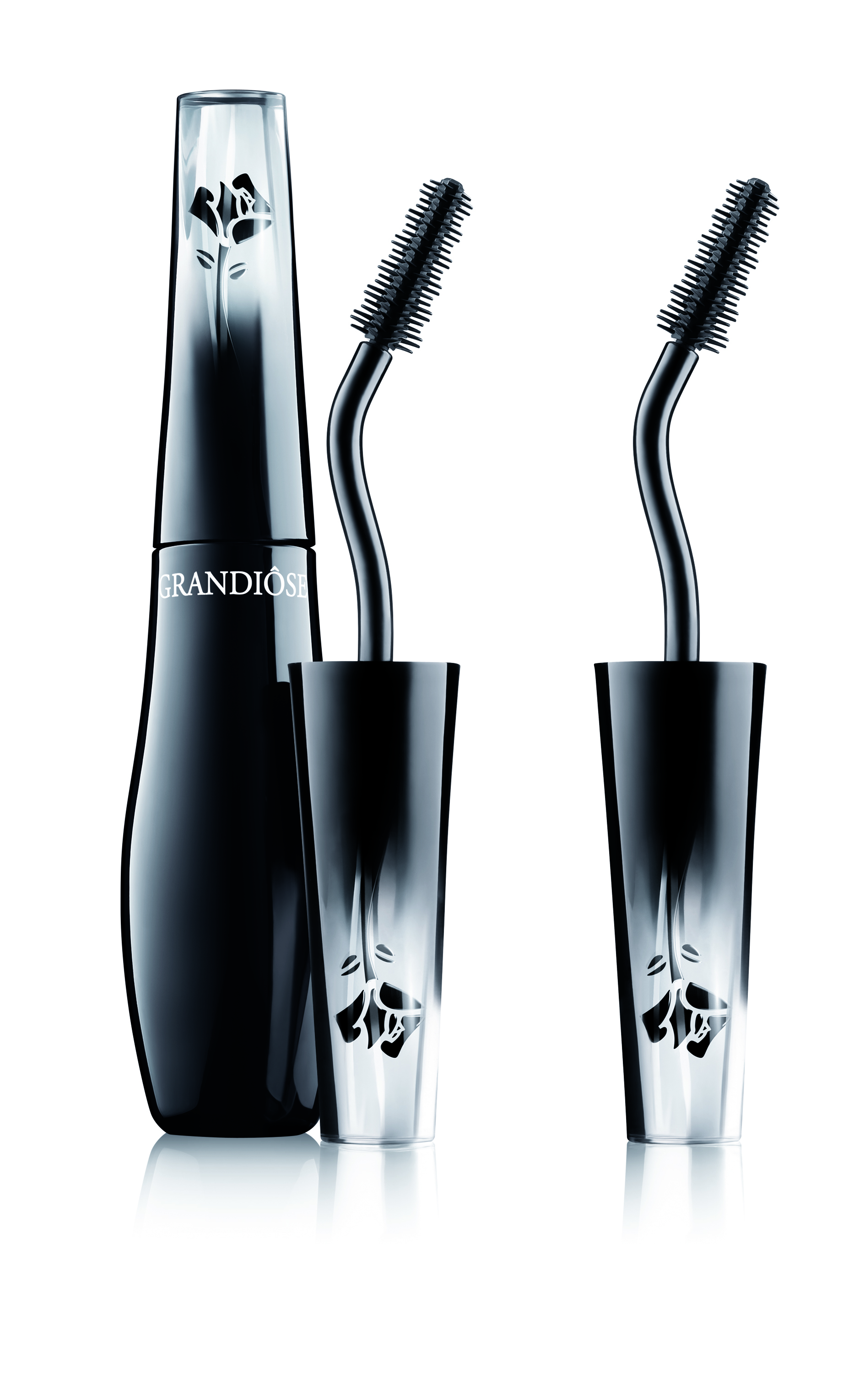 At Beauty High we constantly have new products crossing our desks and are always on the hunt for the next best thing. "The One Thing" is our way of sharing with you that must-have product that you need to introduce to your lives right now, whether it's from a drugstore or a department store.
Applying mascara is somewhat of an art form. Unless you have a perfectly steady hand, chances are you'll bump your nose with the wand or get the brush too close to your eyelid throughout the process, leaving unwanted black streaks that are a pain to remove. Lancôme's new Grandiôse mascara, with the first ever Swan Neck Wand, stops the mistakes from happening, plus gives you a few other ground breaking benefits. This mascara and its lash-lengthening formula is soon to become the power player mascara in every girl's makeup arsenal.
MORE: Fake It Until You Make It: Fuller Eyelashes
What Makes It Different:
With the world's first ever Swan Neck Wand curved at a 25 degree angle, the brush follows the natural curve of your face, so smudging is effectively eliminated.
The formula is automatically mixed the wand seals in air when you place it inside the tube, keeping your mascara fresh for far longer.
It fans out your lashes for optimum length, lift, and volume.
Why It's The One Thing:
We're constantly looking for a better mascara. One that doesn't clump, one that lengthens our lashes, or one that makes them thicker. A mascara that does all of these things while eliminating stray marks and doesn't dry out? That's perfection, and thanks to Lancôme's Grandiôse, we can have it all.
Where to buy: Lancôme's Grandiôse Mascara, $32, Lancome.com, Avaliable August 2014