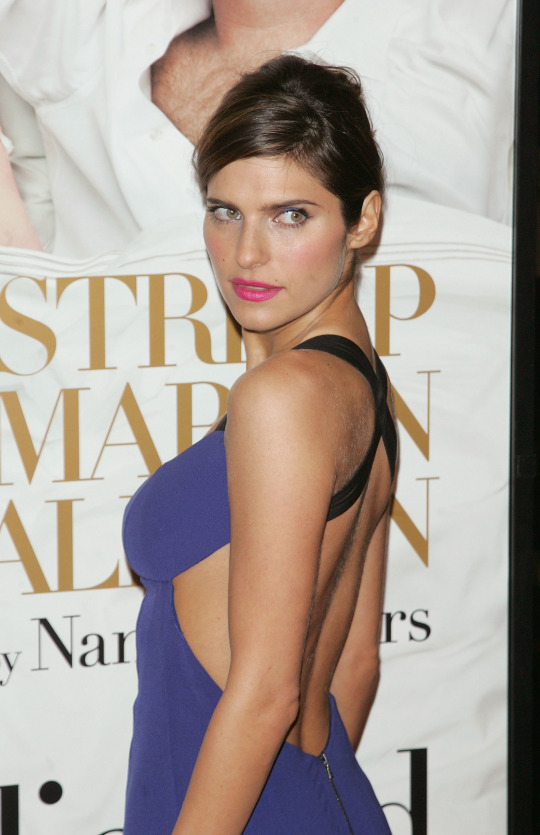 Lake Bell
Photo: Soul Brother/Film Magic.
I recently worked with my gal Lake Bell for the New York premiere of It's Complicated. I can't wait to see that movie, by the way. I think it's just hilarious when Alec Baldwin says "OMG, I thought he would never leave" in the trailer. Right? Anyway, I'm gonna try to catch the flick over the holidays.
So, I work with Lake a lot, and normally she likes to do her hair long, down and wavy. But we switched it up this time and did a modern French twist to compliment her Narciso Rodriguez dress. The back was cut out, so a lot of hair would hide the design masterpiece. This is definitely a dress that warrants a massive amount of volume at the crown. A follicular masterpiece, if you will
To create this modern French twist, I started with Fix it gel to keep her hair in place for great body, volume, and all around movement while maintaining that intense shine. Build It Blowdrying Agent gave Lake that extra bounce and volume to keep her looking stunning throughout the night.
I then topped off the look with Beautiful Hold hairspray, Lake's hair looked incredibly smooth and in place without giving hair that normal hairspray sticky, texture one usually gets from a typical hairspray.
Remember, Beauty Is Individual.
As a celebrity hairstylist, I often receive samples of new products directly from beauty brands to test out. Any product I mention in this blog is one that I've tested out myself, in accordance with Daily Makeover's Editorial Ethics Pledge.