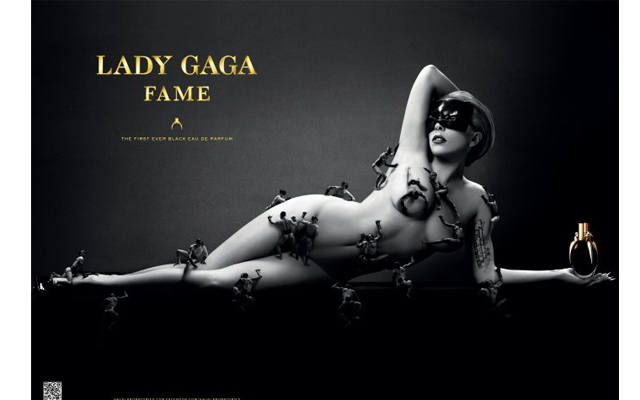 Lady Gaga's first fragrance has had a whole lot of hype over the past year, ever since we first got wind that it may have notes of "blood and semen." And, true to Gaga's form, there have been plenty of surprises along the way. The scent, called Fame, is the first black fragrance to have ever been created.
Although it apparently smells like "tears of belladonna" — or so the box says — a hooker in another language is still a hooker. With notes of apricot, tiger orchid and a "black veil of incense" if Fame has made us do one thing, it is to wonder what a hooker really smells like. But, we digress. The ad campaign has finally been released, and it certainly doesn't disappoint. Shot by Steven Klein, Gaga is naked, masked, and covered in tiny men — of which we can assume are supposed to be her Little Monsters. Her platinum hair is sleek and brushed back, and the fragrance is balanced in her palm.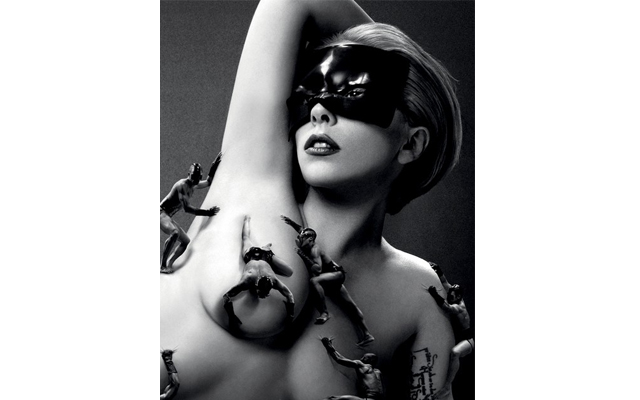 Obviously, Gaga is never one to go for subtle, but do you think this ad is a bit much? We can literally see where the Little Monsters are tugging on her skin, and we're a little scared.
What do you think? Do you like her extravagant ways, or are you over it? Let us know in the comments section below!
[ONTD]