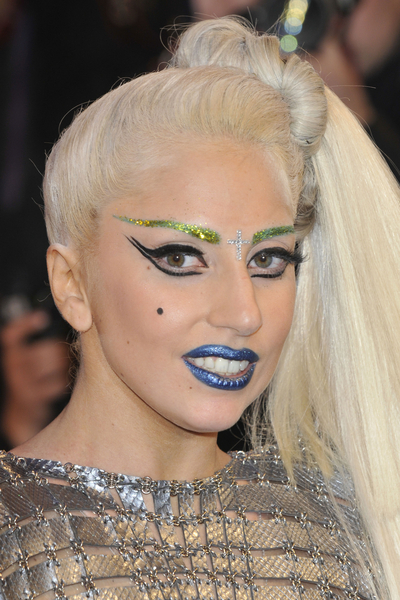 Photo: © Phil Loftus/Capital Pictures/Retna Ltd.
Lady Gaga announced earlier this year that she has a signature fragrance in the works. Since then, everything from the perfume's notes to its name has been kept under wraps, but now it looks like Mother Monster may have a leak on her hands.
Lady Gaga's Shocking Style Makeover
Industry insiders are reporting that Gaga's 2012 fragrance will be named Monster. This comes as no surprise to fans, or "Little Monsters," who know the singer's obsession with the term. Gaga, who refers to herself as the "Mother Monster," has the term inked on her arm.
This info leak comes on the stale heels of rumors that the scent will echo "blood and semen." The Lady herself clarified these rumors a few months ago: ""I wanted to extract sort of the feeling and sense of blood and semen from molecular structures… Actually, the perfume smells like an expensive hooker."
Sexy Scents That'll Turn Him On
Will you buy Lady Gaga's Monster fragrance—even if it smells like blood, semen and expensive hooker? Weigh in below!


Try on Lady Gaga's hairstyles in the Makeover Studio!