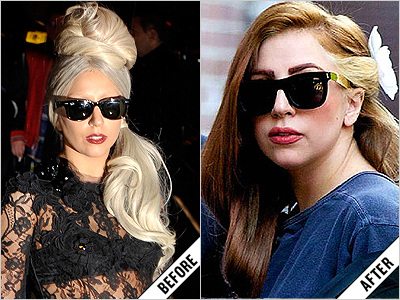 Lady Gaga doing something new to her hair isn't exactly shocking — she is constantly transforming her look. What is worth mentioning is how normal her new hairstyle is.
Related Slideshow: Hair Inspiration: New Hairstyles To Try On Now
While she describes her color on Twitter as "Louis Vuitton brown," we see it more as a warm caramel hue. She does have one bold blonde streak on the side, but that's the only Gaga-like detail we see. Gone are the elaborate hair bows and theatrical updos.
Do you think this tame look is here to stay, or will we be seeing meat-laden hairbands soon enough?