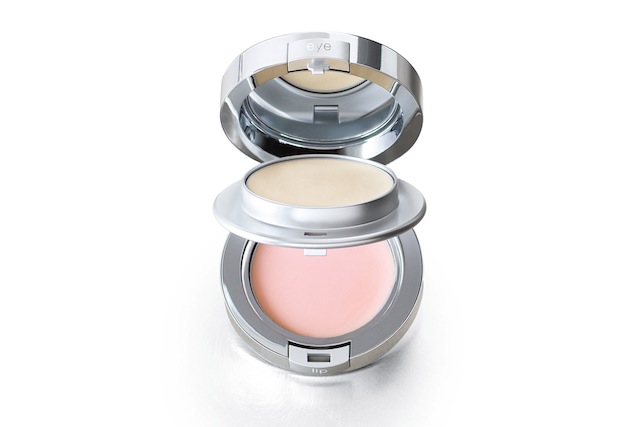 You know how you see the "bestsellers" and "most popular" products in beauty stores, so you of course scoop them up, but then you realize you have no idea how to work them? In "How It Works," we're going to explain to you exactly how to get the best use out of your products, whether they are cult classics or hot off the conveyer belt must-haves. We'll teach you the basics, as well as a few industry expert tips to make sure you're getting the most out of everything you buy. 
When it comes to keep our skin in tip-top shape, we'd like to think we're on top of our game. Being in the beauty business, we've been preached to for days on end about sun protection, dryness, exfoliation, and everything else under the sun (pun intended) since we can remember. But what has really stuck in our heads is that numerous experts have told us that it is really never too early to start fighting the age game – that there are a number of products you can use (honestly starting in your early 20s or even late teens) to battle wrinkles before they start.
A lot of those products though, tend to be used wrong – they are rubbed in to the face instead of dabbed on and absorbed, which simply leads to tugging on the skin in the sensitive under eye area, and can actually lead to more damage (something that you were clearly trying to avoid in the first place). One of our favorite new products right now is La Prairie's Anti-Aging Eye and Lip Perfection compact, because it not only is small enough to fit in your purse for on-the-go, but it also does the obvious (fight aging) but it was also made to be used with makeup on – to simply give you a mid-day pick-me-up. Below, we break down exactly how it works.
MORE: The Health Benefits of Tea
Product Perks: 
With two different compartments (one for lip and one for eye) the eye gel helps to illuminate and lift, while the lip balm serves to protect and plump.
The eye gel was made with illuminating properties, so when applied over makeup it highlights the eyes – while still treating signs of fatigue, dark circles and wrinkles.
How It Works: 
Gently tap the eye gel underneath your eye (where you get dark circles) and even up underneath your brow bone – this will highlight your eye during the day, and help decrease signs of aging while it works.
With the lip compact, dab the balm along your lips and a bit outside the outer edges to make sure to get the added moisture onto your lips, and to minimize lines around the outside of your lip area.
La Prairie Anti-Aging Eye and Lip Perfection Contour Cream, $150, shoplaprairie.com