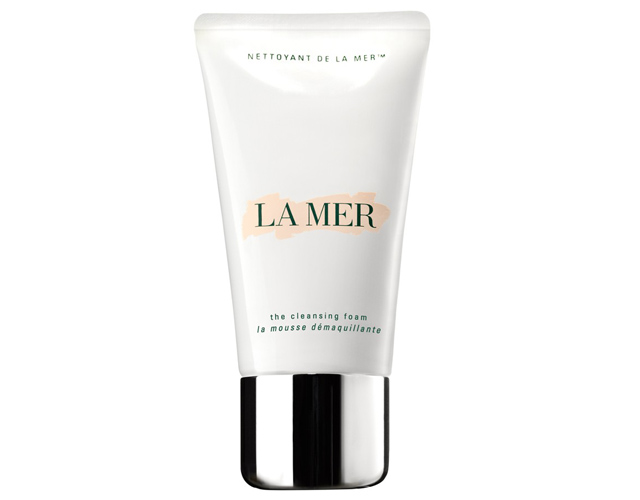 At Beauty High we constantly have new products crossing our desks and are always on the hunt for the next best thing. "The One Thing" is our way of sharing with you that must-have product that you need to introduce to your lives right now, whether it's from a drugstore or a department store.
There tend to be different levels of beauty where we'll spare no expense. For a good chapstick, no one really wants to shell out more than ten bucks. The same when it comes to hairspray – you want the product to do it's job, but you're not going to pay an arm and a leg for it. But when it comes to your skin, you'll stock up on all of the expensive cleansers, creams and serums to get the perfect, flawless face (and body) that you desire – and we know, we know, it's worth it.
We've been searching for the perfect cleanser for awhile now (yes, since we started to wash our faces instead of our mothers doing it for us) and we always find one we like, but doesn't do the job exactly as we desire. They either leave us too dry, too oily, too broken out, or just not quite right. That was until we discovered La Mer's The Cleansing Foam, and found cleanser heaven. Now, we know you're all thinking La Mer products tend to have a hefty price tag – but this one is worth it – and it lasts long enough (and gives you glowing skin) to make $75 a great investment in our books.
MORE: 10 Secrets From La Mer
What Makes It Different:
La Mer's Cleansing Foam is created with a combination of sea algae fibers and white pearl powder which help to gently exfoliate and cleanse your skin while also brightening it at the same time.
The cleanser of course also includes La Mer's signature Miracle Broth, giving the skin nutrients and moisture – and magically evening out your skin tone and helping it to have a gorgeous glow.
The "foam" lathers up once you add water, making it gentle enough for oily skin and dry skin. We find that it's ideal for combination skin: Use less (create more lather) if you're having oily skin issues, and use more if you're having dry skin issues.
Why It's The One Thing:
This cleanser not only helps your skin to glow from within, it also evens out your skin tone and battles any pesky breakouts that happen to pop up along the way. While we can't tell you exactly what is in the Miracle Broth, we can tell you it's worth washing your face with – your skin will thank you.
Where to Buy: La Mer The Cleansing Foam, $75, nordstrom.com