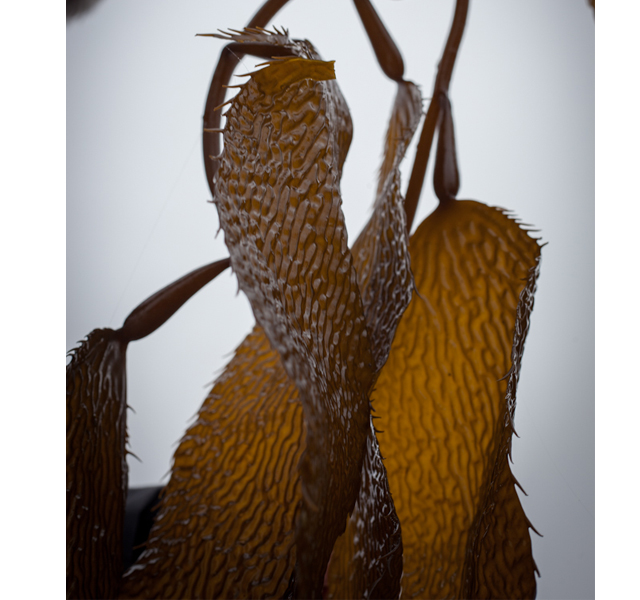 Last week I had the pleasure of journeying to Vancouver with La Mer to learn about their latest product, Moisturizing Soft Cream. In the middle of a helicopter ride and a boat ride out to watch a sea kelp harvest (since sea kelp is one of the key ingredients in the La Mer products), I gathered a numerous amount of information about the infamously secretive brand, and now I get to share that information with you.
If you didn't already know, the legendary Creme de la Mer was created by physicist Dr. Max Huber who had suffered burns in a lab accident. As his personal mission to cure his burn scars and transform his skin, Huber created one of the Creme's key ingredients, Miracle Broth. This broth was incorporated into Creme de la Mer, the very first La Mer product. Unfortunately, when Huber passed away, he didn't leave any notes of how he created his product. Huber's daughter called Estee Lauder (who had already been interested in La Mer) and asked for their scientists' help in deciphering what was left in the lab to recreate the product. Andy Bevacqua was hired as Vice President of Research and Development for La Mer, and led the team of scientists that worked in Huber's labs to figure out the La Mer formula. Below are 15 facts about La Mer that explain why the product is so luxe, why it has a cult-like audience, and what Miracle Broth and Lime Tea really are.
1. It took a year and a half to duplicate the activity that was discovered in Max Huber's lab.
2. Bevacqua learned that Huber fermented sea kelp for 3-4 months (like fermenting grapes to wine) and this is what went into creating the main ingredient, Miracle Broth.
3. Huber liked to take from "generations" (various different batches of fermented kelp) to create the Miracle Broth. He would store these "generations" in his lab, but, strangely enough, he stored them in old plastic water jugs, like the ones you fill up with coins.
4. It took a long time to figure out how to match Huber's formula exactly. Not until the scientists added sound waves, helping to "vibrate" the substance and speed up the fermentation, which is called sonochemistry, did they make their match.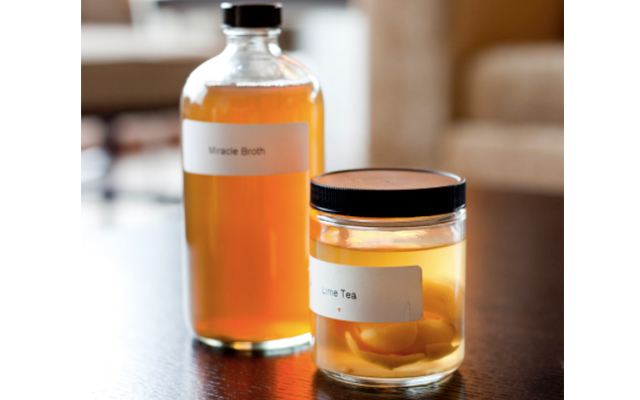 5. Huber's other key ingredient is known as "Lime Tea" which was comprised of lime rinds and 100 proof pure vodka. "Lime Tea" is no longer made with pure vodka, as 100 proof alcohol is no longer allowed in cosmetics.
6. Huber was the first to concentrate on the skin's electrical energy, actually noting on the lid of his product that it was a key part of it. This proved that even back in the '60s, he was way ahead of the curve.
7. When harvesting sea kelp for use in the Miracle Broth, La Mer only harvests the blades from the top of the water — they never harm the plant. Bevacqua also noted that they harvest in the spring and fall, immediately putting the kelp on ice and shipping back to New York.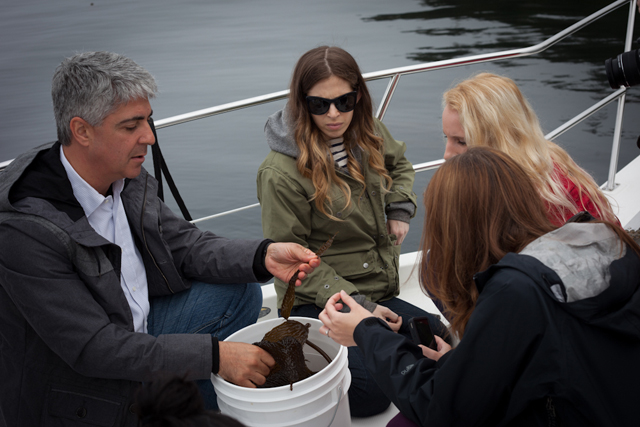 8. When touching the kelp, a clear, gel-like substance comes off which quickly absorbs into your skin adding moisture — we're hoping for a kelp body wrap sometime soon!
9. If you're using any of the products, instead of rubbing them on like a lotion pat it onto your skin until it absorbs. As for the original creme, it is advised to "warm it up" in the palm of your hands before patting it onto your skin.
10. The main goal of the entire La Mer line is to bring the health back to your skin. Whether it is a lotion or a gel creme, all of the products contain the Miracle Broth, which helps to improve the overall clarity of your skin.
Below is an up-close look at the kelp (as we experienced it for the first time):
All photos Courtesy of La Mer via Jer Crowle