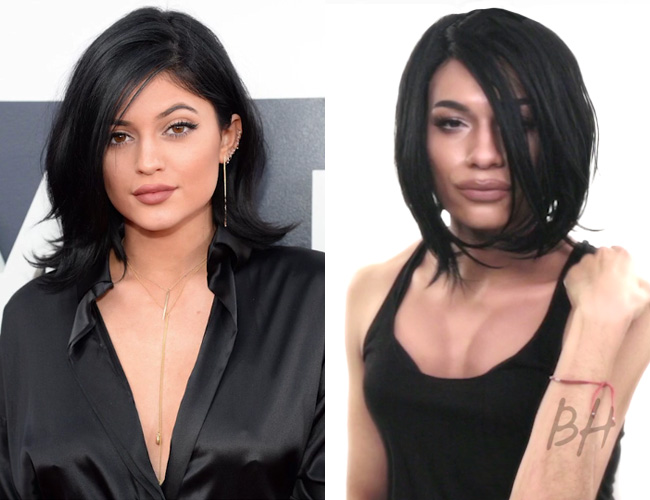 When it comes to celebrity beauty looks that we are fascinated with at the moment, Kylie Jenner pretty much tops the list. From her overdrawn lips to her ever-changing hair colors, the girl has been keeping us on our toes as of late, and we simply cannot get enough. And, we're not the only ones. Now that the #kyliejennerchallenge has become the social media trend of the moment – much to many people's horror (even Kylie's) we simply had to try out her look ourselves.
MORE: Kylie Jenner's Lip Liner Explained By a MAC Makeup Artist
We enlisted our resident makeover guru, Rolly Robinson, to take on Kylie's signature look – plump lips, bold brows, false lashes and a great contour. In the video below, he shows you just how he transformed into "Kylizzle" and yes, there was a bit of lip suction involved.
Watch the tutorial to learn exactly what went into the look – even if you don't want to turn into a full-on Kylie, there are some great false lash tips and contour tips to be had. Let us know if you think he completed the transformation, or if he should have spent more time on that #kyliejennerchallenge.
Images via Getty