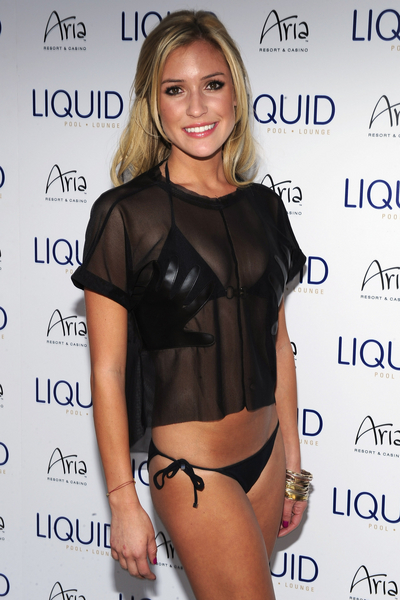 Photo: © Steven Lawton/FilmMagic
Kristin Cavallari loves wearing string bikinis to give her "a bit of a butt."
The former Hills star is not happy with her figure despite working out with her trainer three times a week and on the rare occasions when she does don a swimsuit, she will always choose a string bikini to give her some shape.
She told People magazine, "I remember filming The Hills and I saw a photo of myself in a bikini and thought I looked really fat, and I went on a crazy diet. It's hard when people judge you. I automatically go to string bikinis now. I really have no shape, and it gives me a bit of a butt."
Kristin blames alcohol for putting on weight because she eats whatever she wants when she is hungover.
She said, "I worked out with my trainer three times a week then did cardio on the treadmill for 40 minutes. But the biggest thing for me was cutting out alcohol; when I'm hungover, I eat whatever I want. When I first started dating Jay I gained about 8 lbs. And it was like 'I've got to get back to the gym. I can't eat like a 6'4″ guy!'"


Try on Kristin Cavallari's hairstyles in the Makeover Studio!