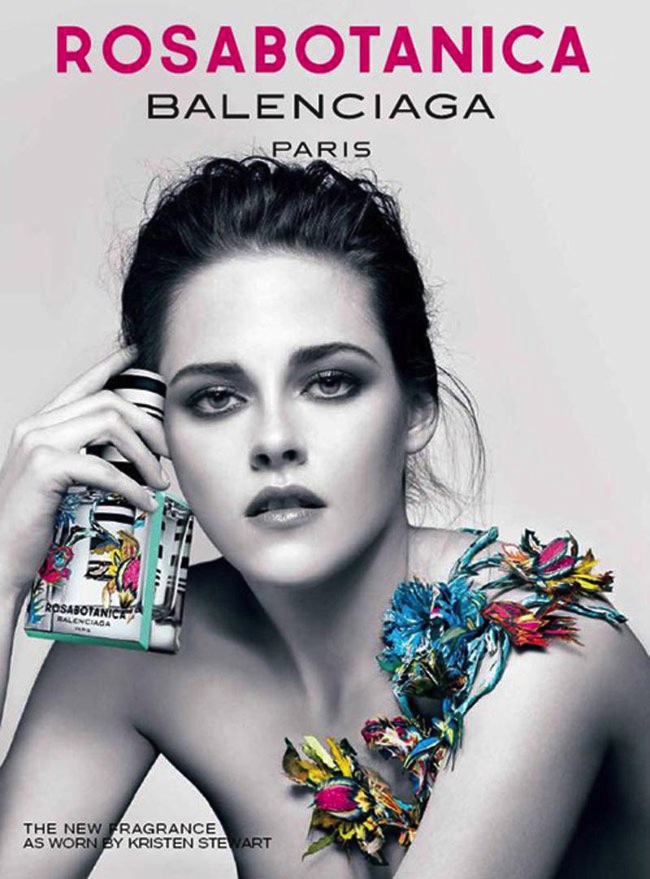 In her latest ad for Balenciaga's fragrance, actress Kristen Stewart decided to pull a Rihanna, and poses topless. This new ad, pictured above, for the brand's latest fragrance Rosabotanica, features Stewart staring straight-ahead as she holds the perfume bottle and her shoulder is draped with a vine of what have become known as the signature Balenciaga fragrance flowers.
The ad is a pretty similar flashback to her second fragrance ad for the brand, where she bared her back (and a bit of that trendy side boob) along with her classic Stewart stare. The fun vine of exotic flowers rested up her back in this image.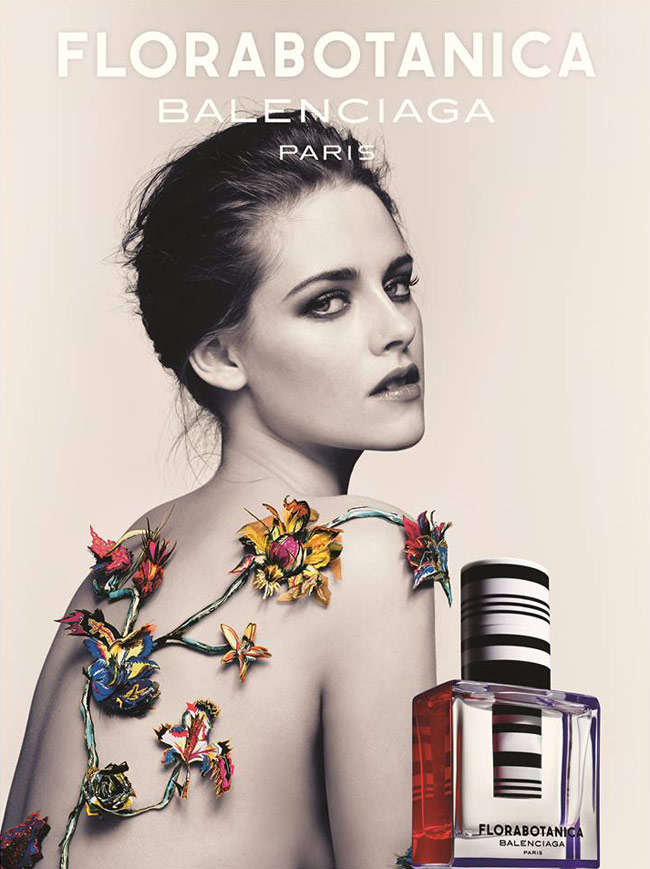 While both images are undeniably gorgeous, we wish they had mixed it up a bit – whether it was with the hair and makeup or styling. Let us know what you think in the comments below – are you hoping for more when Stewart's Chanel ads come out?
More From Beauty High:
Kristen Stewart Talks Florabotanica
Kristen Stewart is the Face of Balenciaga, Says She's Going Blonde
Get Kristen Stewart's Intricately Knotted Updo