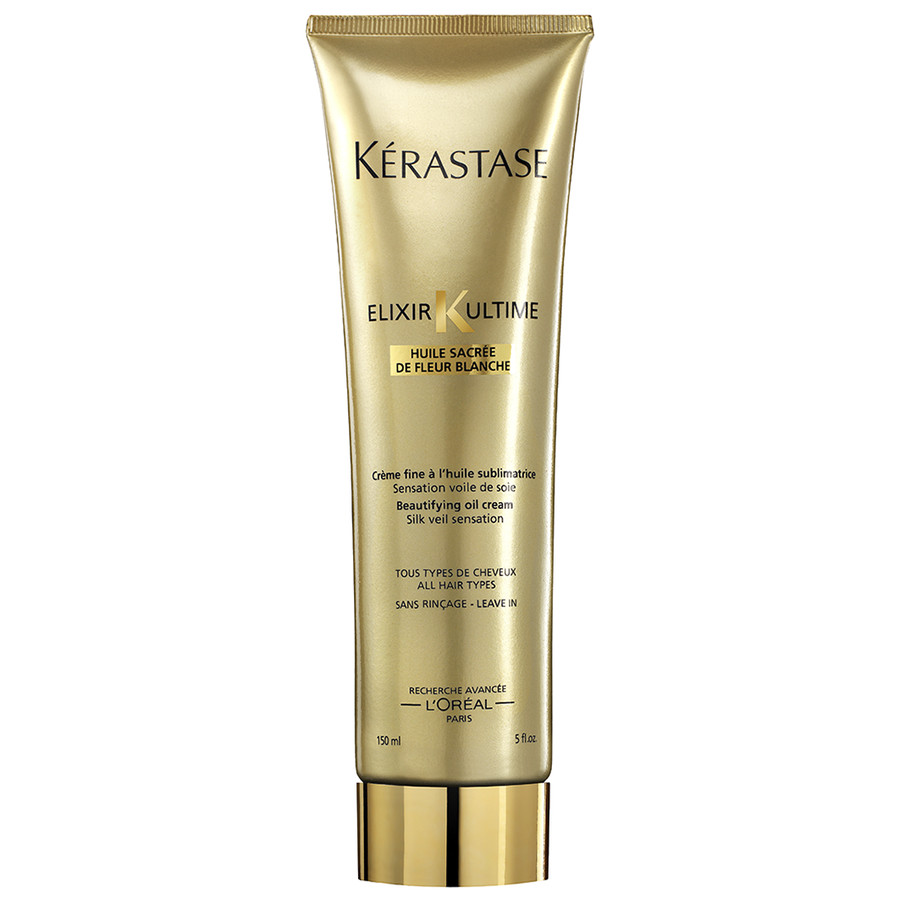 At Beauty High we constantly have new products crossing our desks and are always on the hunt for the next best thing. "The One Thing" is our way of sharing with you that must-have product that you need to introduce to your lives right now, whether it's from a drugstore or a department store.
Hair serum can work wonders, but if you've got fine hair, serum can tend to weigh it down or make it look greasy. While there are some serums out there designed specifically for fine hair, fine-haired ladies are still a bit hesitant to use anything that will make fine hair look extra oily. Enter Kérastase's new Elixir, a cream that acts as a serum and a leave-in conditioner, perfect for fine hair.
MORE: The Best Hair Serums For Smooth, Shiny Hair
What Makes It Different: 
Use it on dry hair as a leave-in conditioner, or use it on dry hair as a finisher. It's essentially an all-in-one product for hair hydration.
It works to repair and moisturize your hair at once.
The texture is a cream but it feels like a serum, so you get a lightweight moisturizer for hair that doesn't make it look greasy.
Why It's The One Thing: 
Besides the fact that we can reapply it throughout the day, we love the Kérastase Elixir because it works to hydrate our hair without weighing it down, plus it has UV protection so that color doesn't fade in the sun. It's a jack of all trades in the hair department.
Where to Buy: Kérastase Elixir Ultime Crème, $42, Kérastase-USA.com