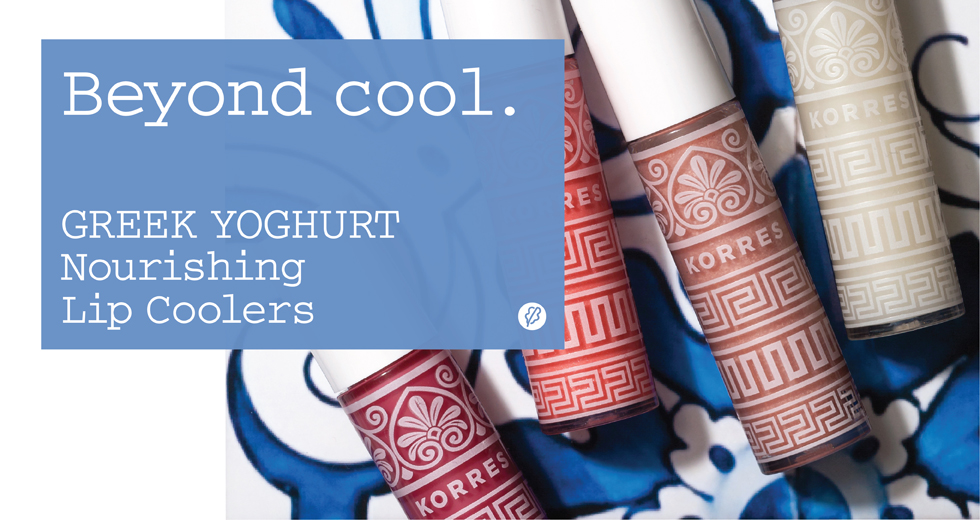 At Beauty High we constantly have new products crossing our desks and are always on the hunt for the next best thing. "The One Thing" is our way of sharing with you that must-have product that you need to introduce to your lives right now, whether it's from a drugstore or a department store.
When Greek yogurt exploded onto the scene, we were all about it. At least once a day we found ourselves snacking on Chobani, wishing every snack could be so incredible. So, when Korres announced their Greek Yoghurt cosmetics line, we knew we had to jump on things. Spanning from primer to lip gloss, the new line boasts nourishment, hydration, and soothing effects. Once we tried the nourishing lip cooler from the brand we love, we were hooked.
What Makes It Different: 
Because a key ingredient is Greek yoghurt, you're giving your lips the equivalent of what you're giving your body when you eat Greek yoghurt. The lip coolers are packed with protein, minerals and lactose, working together to instantly nourish dry, cracked lips.
The applicator sponge has a small metal ball built into the tip, so as you apply the anything-but-sticky lip gloss, your lips feel cool and refreshed.
Besides being a shine-free gloss, the Greek yoghurt lip coolers taste (and smell) phenomenal. Call it nostalgia for Lip Smackers in middle school, but a good, flavored lip gloss is the ultimate beauty product.
Why It's The One Thing: 
We've always loved Korres lip butters and balms, and the new lip coolers are nourishing, look natural and best of all, our hair doesn't get stuck on our lips on a windy day. That's the dream, people.
Where to Buy: Korres Greek Yoghurt Lip Cooler, $19, Sephora.com
Image via Korres USA
More From Beauty High:
The One Thing: Korres Quince Lip Butter
Our Top 10 Bright Pink Lipsticks
Instagram Insta-Glam: Hot Pink Lipstick