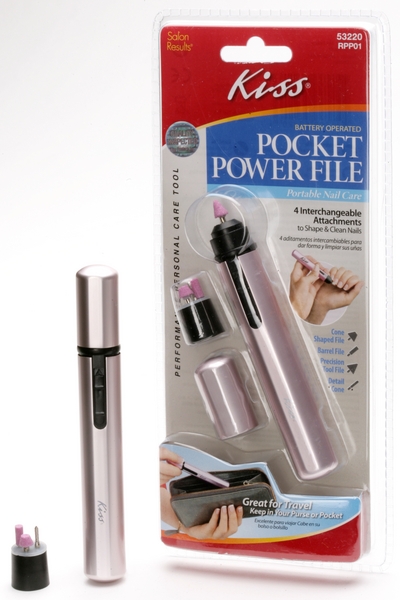 Try as we might to keep our nails looking their best with at-home manicures and trips to the salon, we all know nails suffer the strife of everyday hand use, causing them to weaken and eventually break. And while carrying around your common emery board does come in handy, they too need to be replaced more often than most of us care for. Thankfully, Kiss offers an alternative with their new battery operated portable power file. Fully equipped with 4 interchangeable attachments that clean, exfoliate, and shape, this compact device provides you with quick and easy nail maintenance that won't have you sweating the small stuff.
Price: $9.99
Where To Buy: beautyonlinesupply.com
As one of the web's largest beauty sites, DailyMakeover.com constantly receives products from beauty companies for editorial review. Please read our Editorial Ethics Pledge if you'd like to know how we select products to feature.