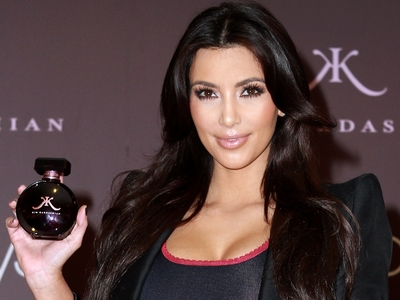 Photo: Donna Ward/Getty Images
Kim Kardashian is set to release her fourth perfume.
The reality TV star will bring out her latest scent, True Reflection, in the spring and has already shot the advertising campaign for it.
Try on Kim Kardashian's hairstyles in the Makeover Studio
She wrote on her blog: "Here's a pic from my new True Reflection fragrance ad campaign… ultra glam! I LOVE red lips! My new fragrance comes out this spring and it is so different than my other fragrances! Xo. (sic)"
Kim has previously said one of her perfumes, Gold, was created to bring back memories of her late father, Robert Kardashian.
She said: "When my dad would go away on trips he always came back with a special perfume for me. I hated when he bought perfume for his girlfriends, but loved it when he bought me a glamorous bottle of his favorite scent of gardenia. So when I was developing Gold, I thought of him and other happy times in my childhood."
Selena Gomez dishes on her signature fragrance
She also said another one of her fragrances reminds her of the success she has had with her sisters, Kourtney and Khloe.
She said: "I collect fragrances so when I smell one that I haven't worn in years it'll bring me right back to that time.
"This will remind me of success, working really hard and also my sisters. We were all together so much when I was making the fragrance that it reminds me of my TV show."