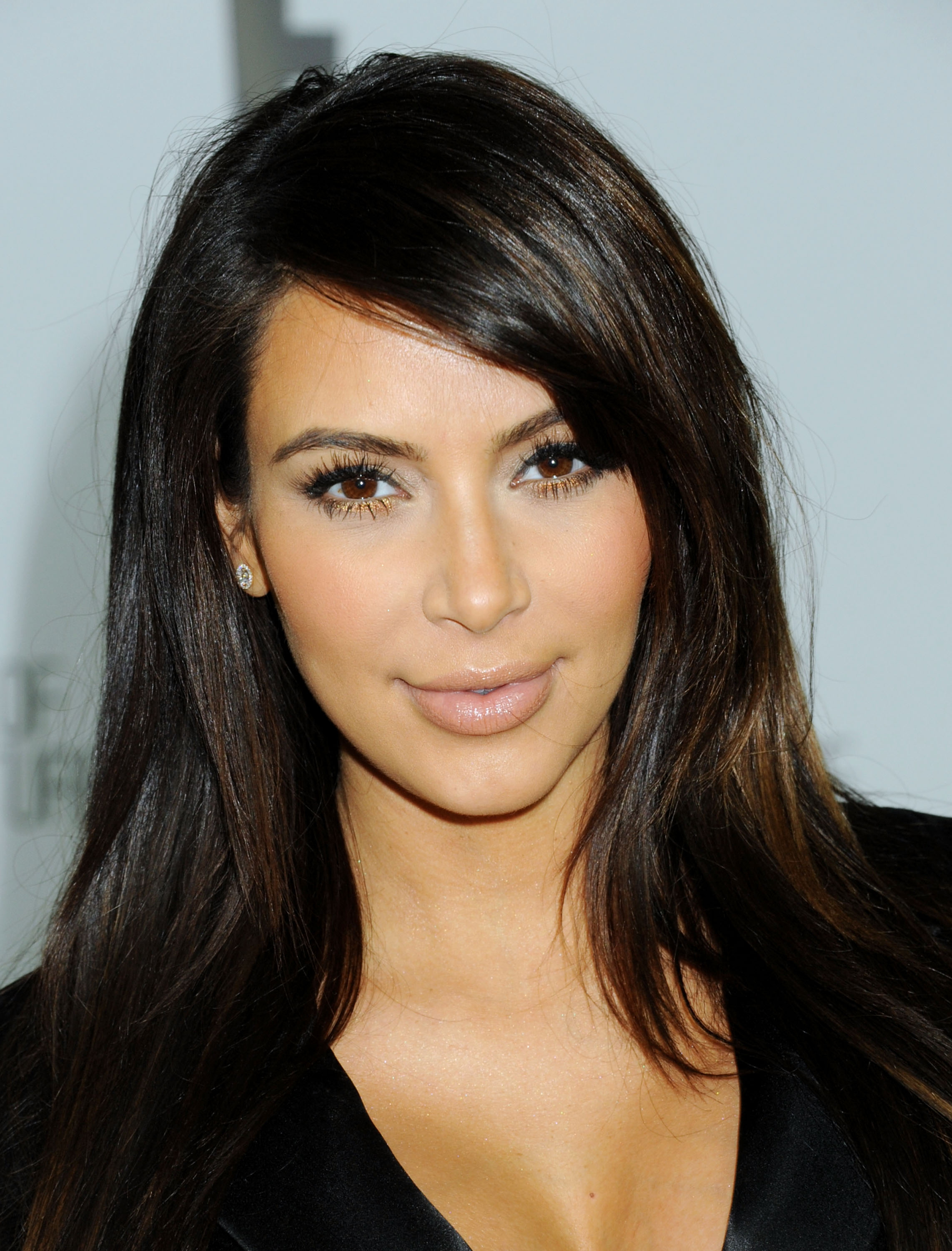 You'd be hard pressed to find a girl these days who hasn't at least attempted a smokey eye or a cat eye, and more likely than not, you're among this group. Though these two eye makeup looks are universally flattering, they're not always universally doable. They may look easy, but getting the exact blend of eye shadow for a smoked out look and mastering the perfect winged out liner for a cat eye are easier said than done.
So, when we hear about tricks for getting these looks, we sit up and take notes. Most recently, we sat down with celebrity makeup artist Troy Jensen (whose client list includes everyone from Kim Kardashian to Miranda Kerr), and he taught us the easiest possible way to get what he calls the smokey cat eye, a simple mix of our two favorite looks. "What's great about this look is that it doesn't have to be perfect," Troy tells us. "It looks like when you shouldn't wear your makeup to bed, but you do, and you wake up the next day and it's smudged and beautiful." To get the smokey cat eye, follow the steps below!
MORE: The Real Reason Kim Kardashian Went Blonde
Step 1: Choose a thick crayon eye pencil in the color smokey eye you want. Troy likes to use Jouer Creme Color Liner Baroque. Beginning with the wing at the outer edge of the line, apply the crayon to the top lash line. Make it wider towards the outer edge to really open up the eye. Troy's best tip: Use scotch tape to get the wing right if you can't freehand the line. Stick the piece of tape to your palm to get most of the glue off of the back, then apply it at a 45 degree angle from the outer corner of your eye upwards. Draw the line, then get rid of the piece of tape.
Step 2: Get a small glass of water and an eyeliner brush (or a lip brush for extra precision). Dip the brush in the water and gently tap it so that it's damp, not wet. Apply a similar color eyeshadow to your hand and gently wipe some onto your brush. Using the damp brush, go over the crayon line that you just drew, and make the wing even more dramatic. The wet shadow with the crayon starts meshing and melding together.
Step 3: To really make your eye open up, apply concealer directly along the wing just underneath it. The light color in an upwards angle will draw the eye upward. Once you're done with the eye, apply mascara to your lashes, focusing on the outer corners to really open up your eye.
MORE: 8 Tricks For Perfect Lashes
"It looks good on any woman, any age," Troy tells us. "It's just really flattering, and what changes it up is your lip color. If you're doing an intense brown or purple eyeshadow, do a pale pink or nude. Or, go the complete opposite with a vibrant red. The entire look changes with just the lip color."
Image via Jennifer Graylock/Getty Images