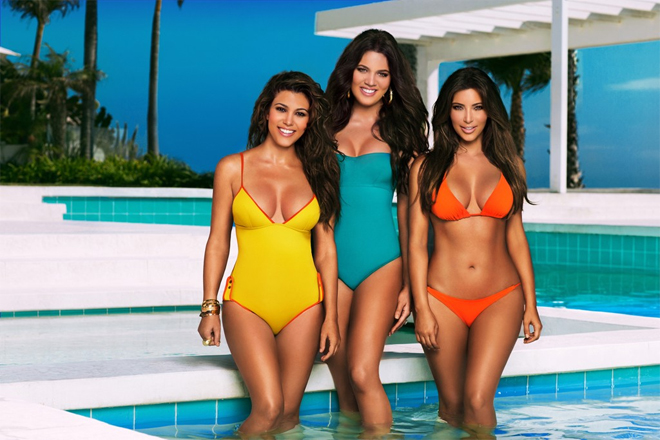 The Kardashians' Khroma makeup line may be in legal trouble, but that's not thwarting Kim, Khloe and Kourtney's plans to take over the beauty market. Now the sisters are launching a tanning line, Kardashian Sun Kissed — and they're expecting to sell $10 million worth of bronzers and self-tanners in the first year alone.
"I think tanning has really been a way of life for all of us, living in California," Kim told WWD.
The pregnant reality star is not a fan of a pale face: "When I travel, the one thing that makes me feel alive whether or not I have makeup on is a tan, especially in my face. When you travel, you can't just go lay out."
The paraben- and sulfate-free line will debut exclusively at Ulta in April, and will include a Body Exfoliator, Color Maximizer, Instant Sunless Lotion, Instant Sunless Spray and Tan Extender with Bronzers, all priced between $12.99-$19.99.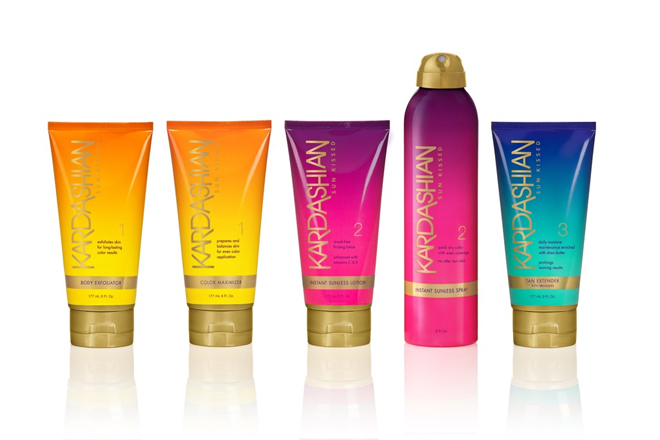 And even though the line is based around self-tanners, Kim hasn't been a fan of the faux glow in the past, preferring instead to soak up the UV rays. "I do like regular tanning because I have psoriasis, and the tanning beds are particularly good for that. Every time I put sunless tan before, it wouldn't be even — so we wanted a system that was really easy but yet is a full system," she said.
With this launch, Kardashians join a string of celebrities and reality TV stars who have hawked their own branded tanning lines: Both Snooki and JWOWW from Jersey Shore have released self-branded tanning lotions, and Lindsay Lohan debuted her Sevin Nyne spray tan in 2009.
Read more: 9 Celebs Who Look Better Without The Tan