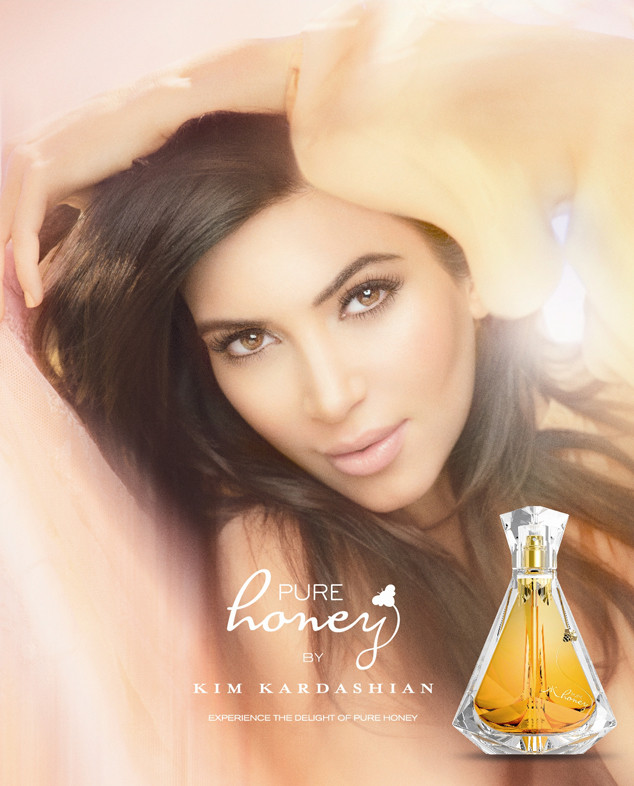 Kim Kardashian recently released her fifth fragrance, Pure Honey. While we're excited to try the new perfume, we were a little taken aback by the accompanying campaign ad. At first glance, something seems very off about the photo.
Kim — who looks gorgeous — is dressed in a nude chiffon dress and has her arm resting over her head. The sleeve of her dress is draped onto her head, but it looks like the ad's creator's Photoshopped it to give the illusion of honey dripping down onto Kim. The problem? It's the exact same color as her skin, so it looks like her flesh is melting.
About the actual fragrance, Kim says, "I wanted Pure Honey to be both light and sweet but also powerfully seductive. As women we all have these dual natures. We can be girly and playful but also tempting and captivating at the same time."
Is it just us, or does the ad look a little off to you, too? 
Read more: Emma Stone and Olivia Wilde Team Up for New Revlon Ad