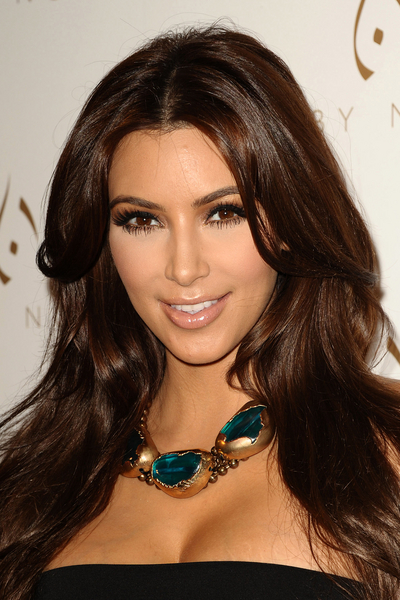 Steve Granitz/WireImage
There were two major weddings this year, and now, one mega divorce.
In case you haven't heard, Kim "Fame Whore" Kardashian is filing for divorce from husband Kris Humphries after just 72 days of marriage.
Perhaps she was trying to steal Kate Middleton's thunder as the most talked about wedding (and now divorce) of the year.
Try on Kim Kardashian's hairstyles in the Makeover Studio!
Either way, rumors have been swirling that the entire marriage was a sham, and merely a PR stunt. The fact that Kardashian reportedly made nearly $18 million by selling the broadcast rights of her wedding to E!, along with a slew of other deals we can't help but think that the whole thing was just a joke.
Kim Kardashian released a statement and filed for divorce yesterday, but TMZ reports that Humphries had no idea and was crushed to find out the news. Some fans (who we hope were kidding) even showed up to hold a vigil outside of the Kardashians' SoHo store in NYC yesterday.
Considering the E! network allegedly shopped around to find Kim a new man to help boost ratings of the upcoming Kourtney & Kim Take New York, we're having a hard time believing Humphries wasn't in on the whole thing.
The televised two-part wedding of Humphries and Kardashian brought in almost 8.5 million viewers during the premiere just last month. However, this second marriage for the second eldest Kardashian turned out to be less of a "fairytale" and more of a "shotgun" wedding–the silver lining is at least she beat Britney Spears and her 55 hours of marital non-bliss back in 2004.
Although we might be the suckers for getting caught up in the krazy kardashian krap, watching somebody make a joke out of the sanctity of marriage when members of the LGBT community can't even get married in a majority of states is just not OK. How can something be considered sacred when things like this continue to happen?
What do you think about the entire divorce? Are we overreacting? Tell us in the comments below!


Try on Kim Kardashian's hairstyles in the Makeover Studio!